Silverstone Tyres and why you should buy them
Posted on 25
th
, March 2020
Tyres are the only point of contact of the vehicle with the ground. The vehicle's journey performance and the safety of all its turns and drifts depend greatly on the quality and make of its tyres. Silverstone has a proud history of manufacturing the best quality tyres at the most affordable rates. AJAJ Tyres is happy to provide you with a wide range of Silverstone tyres best suited for your vehicles.
What is good about Silverstone Tyres?
Silverstone tyres come in a wide range with specific qualities designed for road specific situations.
The standard Silverstone tyres include :
· Performance tyres which are known for their secure grip, quietness and their design for comfort and safety.
· Sporty tyres that are designed for high speed, comfort, super grip and water dispersion.
· Fuel saving tyres known for their eco-friendly, quiet and comfortable nature
· Comfort and Luxury tyres well known for their design for comfort, grip and high speed.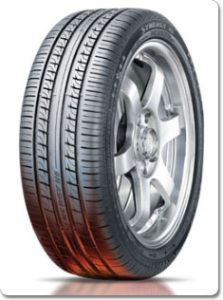 These standard Silverstone tyres will not only ensure your safety on the road but also allow you to have the most comfortable and quiet road experience at the most affordable rates. Silverstone helps you to enjoy the beauty of travelling and being on the road without having to worry about accidents or losing control of your vehicle.
Safety & durability for long-distance travel
Their latest tyre model (the Atlantis V7) provides double the safety and peace of mind during long-distance travel. This tyre model comes with an asymmetrical tread pattern and more innovative technical features such as airflow breakers which reduce the noise levels and lateral grooves that disperse water effectively and give the tyres a better grip on the road. The large shoulder blocks on these tyres increase the overall contact surface and allow better cornering.
Wide range of tyre choices
Silverstone also manufactures a wide variety of commercial, SUV and 4X4 tyres. In order to purchase the type of tyres best suited to your vehicle, contact AJAJ Tyres which is home to skilled and trained tyre repairers with years of experience. You can give us a call on 0414 969 969 or email us your inquiries at info@ajajtyres.com.au.
Looking for Tyres or Wheels service?
Contact our Yagoona or Ingleburn Tyre Shops
For Yagoona Call: 0414 969 969
For Ingleburn Call: 0433 286 232
OR request a quote here: Quote