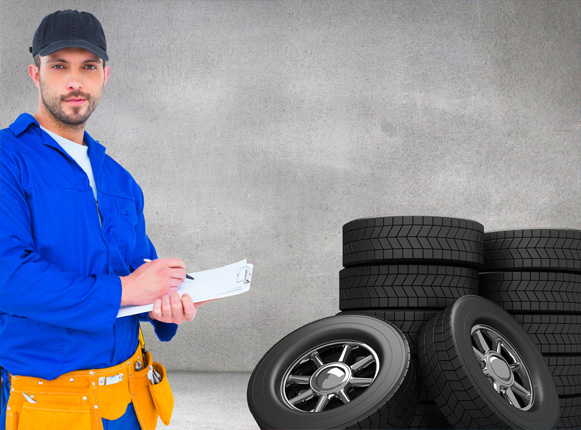 Bridgestone Tyres
Bridgestone tyres are made by Bridgestone, one of the largest tire companies worldwide. The company is committed to developing game-changing products that meet the pressing demands of driving on different surfaces at varying times. These tires are high-quality products crafted using contemporary technology that enables them to deliver outstanding service to their users.
AJAJ Tyres (trading as Zoom Tyres & Wheels Sydney) & Wheels Sydney offers Potenza performance, DriveGuard run-flat, Turanza touring, Dueler light truck, Ecopia fuel-efficient passenger and Blizzak winter tyres. DriveGuard tires were introduced in 2014 by Bridgestone and feature 3G RFT, their Third-Generation Run-Flat Technology. It combines extended mobility if a puncture occurs, with high ride quality similar to that provided by conventional tires. The DriveGuard tyres save drivers from getting stranded beside a busy highway or in case a tire runs flat due to bad weather. Bridgestone Blizzak winter tires are made using advanced rubber compounds as well as tread designs that cut down on the challenges of driving during wintertime. They deliver ice and snow traction that was once thought to be only available from studded tires.
Potenza performance tyres deliver improved handling; responsiveness and better control for drivers seek to obtain the greatest gains from their performance vehicle or sports car. Ecopia truck tyres come loaded with multiple new tyre innovations and technologies. They range from the low-rolling-resistance design that is new and revolutionary to advanced tread compounds. The FuelTech re-treads exhibit superb eco-performance as well.
All-season tyres from Bridgestone afford users several unique advantages. This includes performance in both dry and wet conditions, longer tread life, moderate tread depths, a capability of offering winter traction and acceptable performance during light winter conditions. The summer tyres offer improved agility and speed, less grooving, increased capabilities for cornering and breaking, maximum road-holding performance and improved performance in wet driving conditions.
Bridgestone tires are very popular within Australia and AJAJ Tyres (trading as Zoom Tyres & Wheels Sydney) & Wheels Sydney offers them to you by requirements of vehicle and size. Tyres are Available for Sale for the light trucks, passenger vehicles, commercial vehicles as well as 4x4s & SUVs. Tyres are among the most crucial aspects of safety for any car and driving on this brand assures of safety for the passengers at all times. A lot of time and other resources have been invested into testing and refining Bridgestone tyres to optimize their performance continually. New Bridgestone tyres come with a user-warranty. Choosing the right type of tyres for a vehicle can prove somewhat challenging. However factoring in various aspects can help you make the most appropriate decision. These include your climate, driving conditions and performance requirements. It is highly recommended that all the tyres on your vehicle be of the same brand and meet the size, load capacity, speed rating and all other specifications which the manufacturer recommends.
AJAJ Tyres (trading as Zoom Tyres & Wheels Sydney) & Wheels avails to road-users a variety of Bridgestone Tyres to suit cars, 4x4s, sports vehicles, commercial vans and light trucks. Our team possesses vast amount of expertise in supplying and installing new tyres to any kind of vehicle. Get in touch with us online or call us for quotes on our products and other enquiries.