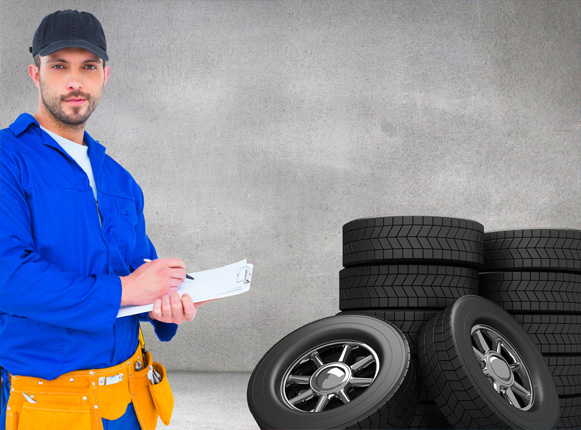 Dunlop Tyres
Dunlop has from its humble, yet very innovative beginnings grown into one of the top tyre brands worldwide. In 1999, Dunlop Tyres merged with American giant Goodyear and still keeps intact its essential values and features. AJAJ Tyres (trading as Zoom Tyres & Wheels Sydney) and Wheels Sydney stocks their tyres in a wide product range.
Dunlop Fast Response Tyres
When driving any vehicle, choosing the right tyres is one of the most critical considerations. Dunlop tyre assures of high performance and long-lasting companionship, whether for a sports car or regular vehicle.
Dunlop Grandtrek AT2
These tyres are designed by the manufacturer to offer superior performance in all types of surface conditions. They are ideal for trucks carrying heavy loads.
Dunlop Grandtrek ST20
Dunlop has developed Dunlop Grandtrek ST20 tyres as a customised version for larger and heavier performance vehicles like SUVs and trucks.
Dunlop SP Fast Response
This product range connects a vehicle to the surface well, propelling it forward. This is critical since tyre-quality used for a particular vehicle determines a lot of factors like speed, fuel-economy, comfort and safety among others considerations.
Dunlop SP Maxx MFS XL
This kind of Dunlop ultra-high performance tyres has been developed specifically for supporting the performance of sports cars, luxury performance saloons and performance-oriented coupes.
Dunlop SP Sport 01
The Dunlop SP Sport 01 is designed to offer superb three-in-one experience to drivers, leading to silky, smooth ride for fans of sporty vehicles and comes with inbuilt safety features.
Dunlop SP Sport 01 MFS
These tyres are renowned for their 3S power of ride-smoothness, safety and facilitating sporty performance.
Dunlop SP Sport 01 XL
The Sport 01 XL tyre-version from consists of ultra-high performance summer tyres developed specially for supporting extra load applications for high-end performance saloons.
Dunlop SP Sport 270
The SP Sport 270 tyres are a premium quality version from built to provide high speed and performance with great calmness.
Dunlop SP Sport Maxx
The Sports Maxx product range of Dunlop features ultra-high performance tyres that cater to functional needs of performance-oriented coupes, sports cars, and luxury saloons.
Dunlop SP01
These tyres are best-suited for a sporty ride.
Dunlop SP2000 and SP2000E
This range of Dunlop high-performance tyres is a superb choice for luxury Saloons.
Dunlop SP2030
These blend Ultra-High Performance very well with precision-handling and noise comfort.
Dunlop SP30
The Dunlop SP30 tyres offer control, comfort and Class, which befits city cars.
Dunlop SP300
The SP300 tyres employ modern technology to deliver high performance for passenger vehicles.
Dunlop SP9000
This range of Dunlop summer tyres assures of providing drivers with a blistering on-road performance for their high-performance sports cars, sports coupes as well as high-end performance saloons.
Dunlop Sports Maxx GT TTMFS
The Sports Maxx GT TTMFS are premium tyres designed for super fast sports cars.
Dunlop Sports Maxx TT Tyres
This is a premium range of summer tyres customised to provide swift travel for high-performance cars.
Dunlop Sports Maxx TTMFS
The Sports Maxx TTMFS are high-powered vehicles that make performance an easy affair.
Dunlop Sports Maxx XL Tyres
The Sports Maxx XL Tyres provide optimised performance with maximum Loads.
Dunlop Econodrive
The Dunlop EconoDrive is engineered to cut down ownership-cost through reduced rolling resistance and increased mileage.
Dunlop Grandtrek ST30 ASY
The Grandtrek ST30 ASY is a classy, all-weather tyre-range offering suave and sleek performance.
Get in touch with our team at AJAJ Tyres (trading as Zoom Tyres & Wheels Sydney) & Wheels for the best selections of Dunlop Tyres for Sale. You can reach us by phone call or ask for a quote online at our site.