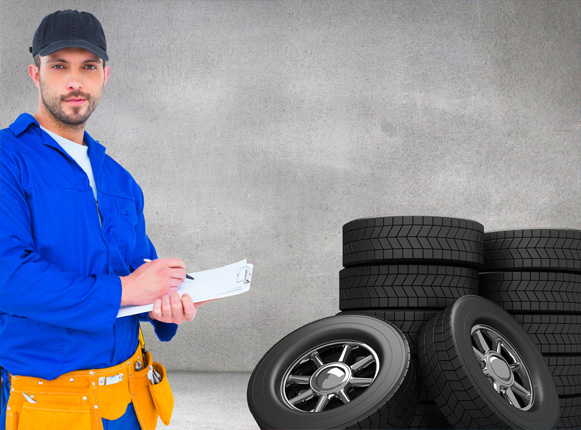 Goodyear
Goodyear is among the biggest brands in the tyre industry, being among the three leading manufacturers of tyres worldwide. The company ensures keeping track of necessary changes required to improve their tyre brand. It is quite normal for them to be first in developing any new trend, especially regarding tread designs. AJAJ Tyres (trading as Zoom Tyres & Wheels Sydney) & Wheels Sydney stocks tyres ranging from money-saving to high-performance versions.
Assurance Fuelmax and Assurance ComfortTred Touring
The two versions of Goodyear above aim at achieving longer tread-life along with a smooth and quiet ride. Expect them to perform fairly well in rainy conditions, even though not optimised for any particular snow applications. The tread design featuring straight grooves makes them resist uneven wear resulting from any vehicle conditions. Fuelmax comes with a 65,000-mile warranty whereas ComfortTred carries a warranty of 80,000 miles.
Assurance Triple Tread All-Season and Assurance Triple Tread
These two tyre-versions are optimised for rain as well as dry traction and light snow. They bring along top-notch design in passenger cars. Original Assurance Triple Tread carries a warranty of 80,000 miles, being M+S rated. The newer Assurance Triple Tread All-Season tyre offers better performance under conditions of rain and light snow. The tread wear rating, however, remains the same as in the original and it does not include a mileage warranty.
Wrangler TD and Wrangler Radial
AJAJ Tyres (trading as Zoom Tyres & Wheels Sydney) & Wheels offer these two types of Goodyear Tyres for Sale at cost-efficient pricing. Wrangler Radial is present in the standard load of P235/75R15. Wrangler TD is available in size 265/75R16. You can expect great performance from these two kinds of tyres.
Wrangler Silent Armor
This version of Goodyear tyres is their top all-terrain range. Clients can anticipate exceptionally good wear from them. Wrangler Silent Armor offers relative quiet and great performance in dirt, rain and snow.
Wrangler MT/R with Kevlar and Wrangler DuraTrac
MT/R and DuraTrac are the serious traction tyres of Goodyear. DuraTrac is among a few tyres that range in-between mud-terrain and all-terrain versions. This kind of tyre will thus give you nearly as much traction as any good mud tire, but with road characteristics that are much more satisfactory. Clients will enjoy very great wear on these tyres with the MT/R with Kevlar being the latest Goodyear mud tyre. It comes with Kevlar belting at the sidewall, with claims that this facilitates an increase in sidewall puncture resistance by appreciable margins. It means that you have reduced chances of having a sidewall puncture if doing intensive 4 wheelings or simply driving through rough terrains. This version of tyres also has an unusual tread style that the manufacturer has engineered to ensure providing optimal levels of traction.
Clients can expect to find reliable handling as well as quality construction and impressive performance from the Goodyear products listed above to enable them meet their various driving requirements. Apart from delivering the performance you need, these tyres feature tread patterns designed to provide amazing functionality across a host of variable conditions.
Call AJAJ Tyres (trading as Zoom Tyres & Wheels Sydney) or ask us for quotes online for your on- and off-road driving requirements. We have in stock an extensive range of Goodyear Tyres For Sale. Expect to have great stability and handling for all your light trucks, 4×4 and SUV models among other types of vehicles & also provide tyre Recycling in Sydney. Call us at AJAJ Tyres (trading as Zoom Tyres & Wheels Sydney) & wheels or get a quote at our website for further assistance for your all your tyre-needs.