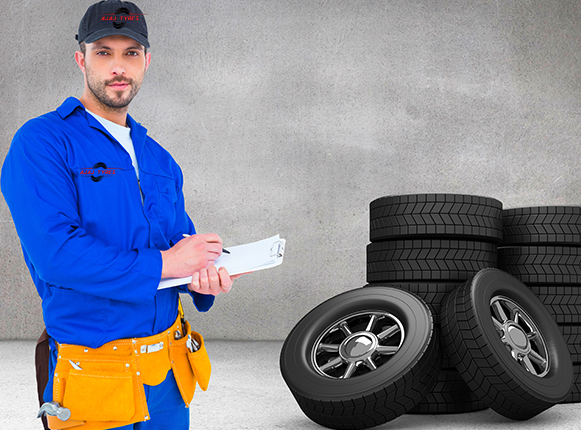 CHEAP AND HIGH_QUALITY TYRES FOR SALE IN MAYS HILL 2145
Everybody's quick to track down an incredible arrangement when it comes to finding Wholesale Tyre deals or tyres for sale in Mays Hill. Nobody needs to go overboard on expensive tyres if you can keep away from it. Have you at any point burned through a lot of cash given that you will get great quality wheels from the best brands? If you do, then you can avoid spending so much money. AJAJ Tyres can give you the best wheels at the lowest prices!
To know more, Call 0414 969 969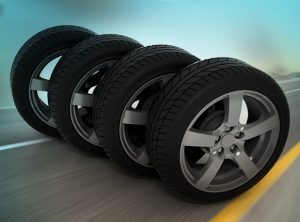 TYRE SERVICES IN MAYS HILL 2145
We offer a wide variety of tyre services that include:
Tires Fitting
Wheel Alignment
Discount Tires in Silverwater
Tire Recycling, including 4×4 and LT Tires
Front and Rear Wheel Balancing
Tire Repairs and Restorations
Wheel Repairs and Restorations
Our professionals will assist you with all your Tyre, and rim needs whenever you need them.
THE VAST VARIETY OF TYRE BRANDS THAT WE OFFER ARE:
We never limit our clients in any way. All things said, we guarantee that we will fulfill all your tyre needs. For example, Take our wide assortment of Wholesale Tyres in Mays Hill 2145. Not only do we stock up wheels accessible to be bought in different models for a wide scope of vehicles, we also keep a variety of brands, all at the best prices. The brands that we offer include:
Accelera
Achilles
Antares
Aptany
Atturo
Auplus
Austone
Goodrich
Daewoo
Delinte
Bridgestone
Dunlop
Falken
Firenza
Forceum
Fullway
Champion
Goodride
Goodyear
Hankook
Hercules
Legend
Herovic
HiflyIronman
Kenda
Kinforest
Kingstar
Kumho
Landsail
Lexani
Lizetti
Mastercraft
Maxxis
Michelin
Minerva
Nexen
Nitto
Acclaim
Pace
Pegasus
Pirelli
Roadstone
Rotalla
Sailun
Silverstone
Zeta
Superia
Toyo
Windforce
Westlake
OUR EXCITING MONTHLY OFFERS
Offer 1
Buy 1 Tire and Get the second one for Half Price (*Only On Selected Tyre Brands and Sizes*CONDITIONS APPLY*).
LOWEST PRICE GUARANTEE!
Offer 2
175/70r13 – $88
185/75r14 – $100
195/75r14 – $105
185/70r14 – $100
195/70r14 – $100 (*CONDITIONS APPLY)
These are the few offers you will get at AJAJ, which may change depending on the season and your requirements.
AFFORDABLE TYRES FOR SALE IN MAYS HILL
At AJAJ Tyres, our game plan is planned to put you, the client, first. Everything that we do is for the satisfaction of our customers and to ensure that they have what they need. Each arrangement we made, we put our sincere endeavors into it. Giving our best reliably for the past twenty years has landed us a top name in the industry. Hence, we became a prominent and fully-functioning organisation that serves over 20,000 clients every day. So if you need Cheap and best Tyres For Sale in Mays Hill, give us a call!
TYRE REPAIRS AND RESTORATIONS SERVICES
No one has too much money to spend on new tyres continuously. For the most part, once the wheels are attached, and the car is on the road, their edges scratch, break, and gouge. These significant issues often lead us to worry about new Tyres. Regardless, while various associations would take this an opportunity to offer their expensive wheels to you, we simply wish to help you by remaining actually reasonable. We do this by providing you with our expertise in Tire repairs and restorations. Our team will give a new life to your Tyres over time and again. It does not matter to us what kind of Tyre it is; we can fix everything.
TYRE RECYCLING
Mother earth and its resources are our essential concern, and we can't keep on annihilating them. Our process for recycling is reliable and consists of environmentally-friendly methods to diminish the exposure of harmful materials to the environment. We really believe in shielding our present situation from further damage. Hence, our clients come to us to dispose of their damaged tyres that are of no use to them. Our tire recycling strategies do negligible harm to the climate, and we can accomplish that with the assistance of present-day equipment.
WHAT IS WHEEL ALIGNMENT & WHY IS IT IMPORTANT?
Wheel alignment is a critical measure taken to ensure that the driver doesn't lose the proper grasp of the vehicle. For instance, we at AJAJ, handle the front and rear wheel arrangement with expertise as we believe in putting our client's Security FIRST. Our association isn't just about selling Cheap Tyres. We believe in safeguarding our clients, and we go above and beyond to guarantee that you get a secured drive.
CONTACT US:
To find out about Tyres For Sale in Mays Hill, call us at 0414 969 969 or drop us an email at info@ajajtyres.com.au. You can also come directly to our warehouse if you are looking for something specific for your vehicle. Our team is available to assist you 24×7.