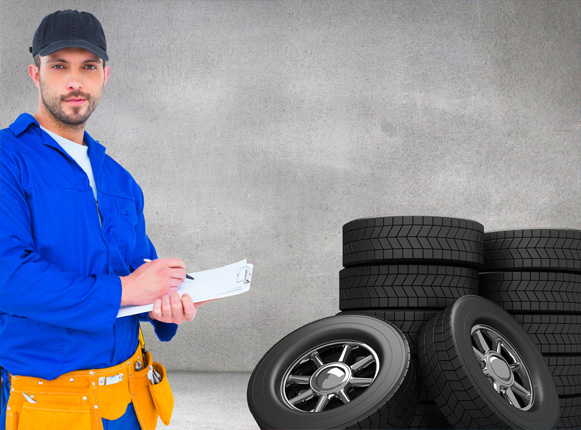 Tyres for Sale Bankstown Aerodrome
Driven by a need to offer you high quality service we provide honest recommendations and are transparent when it comes to critical safety concerns. Backed by years of experience, our mechanics are highly skilled at what they do and they share our common vision of providing stellar customer service. We pay adequate attention towards quality products and repairs at competitive prices precisely because we have an unwavering sense of business ethics and values. AJAJ Tyres (trading as Zoom Tyres and Wheels Sydney) is here to cater to all your Tyre needs. Contact us and check out our stock of Tyres for Sale Bankstown Aerodrome.
Our services include-
Tyres for sale
Tyres supply and fitting
Wheel balancing
Minor Tyre repairs and Service
Car servicing and batteries
Brake pads replacement and repairs

Why choose us?
If you come to us, we will give you an honest assessment of what we are dealing with along with a thorough explanation of your repair or replacement options.
We understand how important an investment your car is. Hence we are committed to taking good care of it by providing all the expertise required to make informed choices quickly. We won't make you wait.
From a friendly professional team to state of the art techniques and equipment that we use we aim at standing out among our competitors. We are all responsible, accountable for all that we do and we stand behind it.
The next time your car needs routine service, you don't have to come to our shop. Instead, if you call us with your Tyre size and all that you need we will come to you.
We utilize your time and money in the ultimate cost-effective manner. Our wholesale Tyre prices are unbeatable and we offer leading international budget and premium brands at the most affordable rates including Silvestone, Bridgestone, Kumho, Hankook, Nankang, Nexen, Windforce, Goodyear, Continental, Pirelli, Pace, toyo etc.
We perform preliminary checks and thorough visual inspection before we address issues like wheel balancing and alignment, Tyre repair and restoration of punctures or flats etc.
We offer the best deal on Tyres like buy one get second at half price. Our Seasonal Tyre offers are unbeatable. Avail the best offers on Tyres for Sale Bankstown Aerodrome.
Additionally, our comprehensive range of Tyres will suit your needs regardless of the kind of vehicle or driving requirements or road and weather conditions. We have Tyres for sedans, SUVs, 4WDs, Utes, commercial vans, trucks etc.
Tyre recycling
Amid global warming and climate change concerns, we want to contribute our bit when it comes to saving the environment. We are aware of the fatal consequences of reckless Tyre dumping. Everyone at AJAJ Tyres (trading as Zoom Tyres & Wheels Sydney) takes a strong stand against such an unsustainable manner of Tyre disposal. If you bring your old Tyres to us, you can be confident that we will take extra care to ensure they are recycled and reused for various purposes thereby significantly reducing the negative impact of Tyre dumping on the environment.
For best Tyre prices Sydney and quality services backed by state of the art equipment Zoom Tyres is your one-stop shop. We are committed to providing you with the ultimate Tyre solutions at the most reasonable prices. Get in touch with our team so that they can lead you better.