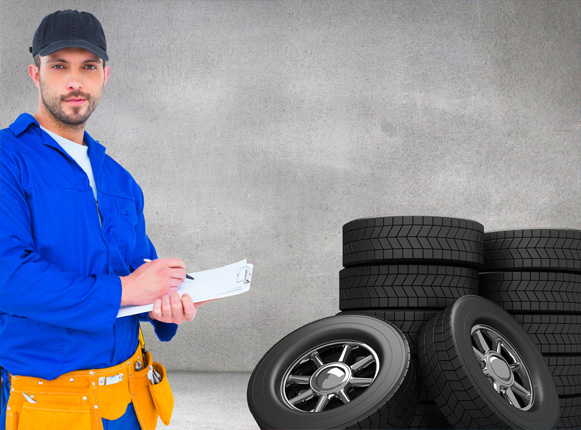 Tyres Sale Bankstown – Best Deals on All Brands
AJAJ Tyres (trading as Zoom Tyres & Wheels Sydney) Bankstown sells major Tyres Brands, budget & premium, at wholesale prices. Get the best offer at our Tyres Sale Bankstown. We also offer a full range of Tyre and wheel services that include:
Wholesale Tyres
Tyre Brands
Tyres for Sale
Tyre Fitting
Tyre Repairs & Restorations
Wheel Repairs & Restorations
Tyre Recycling
We have specials offers:
Buy 1 Tyre Get 2nd Tyre for 50% Off
Special Offer 2
175/70r13 – $88
185/75r14 – $100
195/75r14 – $105
185/70r14 – $100
195/70r14 – $100 (*CONDITIONS APPLY)
For more info. about these offers Call:
Yagoona: (02) 9793 9285
Ingleburn: (02) 8798 7610
Mob: 0414 969 969
Tyre Brands
We have a massive stock of all kinds of major Tyre Brands that include all sorts of budget and premium Tyres such as:
Bridgestone Tyres
Goodyear Tyres
Kumho Tyres
Continental Tyres
Michelin Tyres
Dunlop Tyres
Pirelli Tyres
Toyo Tyres
Pace Tyres
Windforce Tyres
Nexen Tyres
Diamondback Tyres, etc
Tyres for Sale
Our stock comprises of Tyres for Sale in Bankstown that ranges from 13" to 22" Tyres that fit all kinds of automotive- sedans, utes, SUVs, 4x4s, 4WDs, light truck, truck, commercial vans, and so on.
Tyre Fitting
Tyre Fitting service is crucial because an unfit Tyre can cause major trouble while running on the road. Our Tyre specialist will ensure a proper Tyre Fitting is done to your vehicle, along with wheel rotation, aligning new Tyres and round check-ups.
Tyre Repairs & Restorations
Our mechanics quickly assess your Tyre problem and then Repair it.  Any puncture smaller than 3/8 of an inch in diameter and provided that the spot on the Tyre was not previously repaired, can be fixed and restored to new by our Tyre specialists.
Wheel Repairs & Restorations
AJAJ Tyres (trading as Zoom Tyres & Wheels Sydney) Wheel Repairs & Restores wheels that are gouged, cracked, chipped and bent and restores them to their pre-loss condition.  With advanced technologies and state-of-the-art facilities that include air filtration systems that ensure no dust particles and humidity occur to your paint during repairing or restoration.
Tyre Recycling
Tyre dumping is a threat to the safety of the environment in many ways- land is taken for waste, and there is also the threat of fire risk, toxic wastes seeping into the earth's surface, air, and pest threats.  Tyre Recycling avoids the landfills by recycling no longer roadworthy Tyres into new materials for athletic tracks, building insulations, new Tyres, etc.
Serviced Areas in and around Bankstown:
Ashbury, Bankstown, Bankstown Aerodrome, Bass Hill, Belfield, Belmore, Birrong, Campsie, Canterbury, Chester Hill, Clemton Park, Condell Park, Chullora, East Hills, Georges Hall, Greenacre, Hurlstone Park, Lakemba, Lansdowne, Milperra, Mount Lewis, Padstow, Padstow Heights, Panania, Potts Hill, Punchbowl, Regents Park, Revesby, Roselands, Sefton, Villawood, Wiley Park, Yagoona
Contact Us Today avail ultimate offers in Tyres Sale Bankstown
AJAJ Tyres (trading as Zoom Tyres & Wheels Sydney) is your one-stop Tyre shop for wholesale & exceptional Tyre and wheel services.  Whether a wheel balancing or to discuss our wholesale Tyre stock, our expert Tyre specialists can be reached at the numbers below.  Quotes are also given through "Get a Quote" form located on this page.
Yagoona: (02) 9793 9285
Ingleburn: (02) 8798 7610
Mob: 0414 969 969