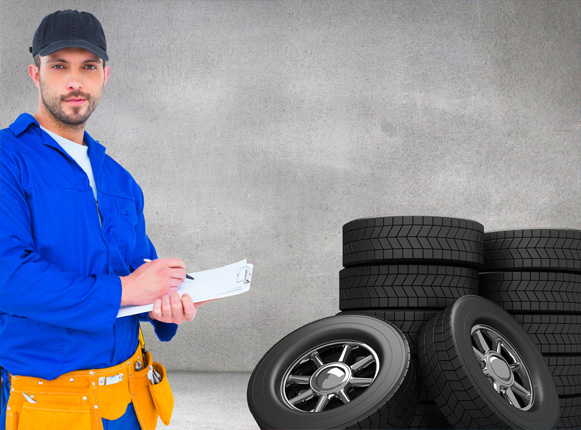 Cheap Tyres Sale Belmore 2192 – Reliable Services
Find the right tyre at the right price – We've got what you're looking for!
AJAJ Tyres Belmore is reliable when it comes to all terrain Cheap Tyres Belmore, specially designed for both on and off-road driving. These Tyres are meant to evacuate snow and mud easily for enhanced traction. We are your trusted Tyre and wheels store, providing a comprehensive range of products and services designed to excel in comfort, performance, reliability and safety. Do not hesitate to to browse through our Tyre brands or visit our stores for a quick checkup.
CALL 0414 969 969
We offer a number of services to enhance the longevity and performance of your Tyres including:
Tyre fitting
Front and rear wheel alignment
Tyre recycling
4×4 and LT Tyre recycling
Premium wheel balancing
Wheel restoration and repairing
Alongside these services at affordable costs, we also focus on staff training, environment and community. We have stocks of all major brands because we believe in raising standards to develop a more efficient and safer industry.
Tyres for Sale
At AJAJ Tyres you can be confident that only qualified experts are looking after you. We can recommend and suggest the tyre that best suits your type of driving and vehicle. We pride ourselves on our large stock of Tyres for Sale including the leading brands, budget and premium brands. Whether it's performance Tyres you are looking for or car Tyres for large and small vehicles, you will find the right Tyre at the right price. We have Tyres that are size 13" to 22" for vehicles like 4x4s, sports cars, sedans, SUVs, trucks, commercial vans, winter Tyres etc.
Wheel Restoration
Our mechanics are professionally trained to repair damaged wheels and bring them back to a new condition. We can work on anything and everything from cracked chipped, damaged to gouged and bent wheels. AJAJ Tyres is equipped with enhanced air filtration and extraction system to prevent any damage from humidity and dust particles to the paint. We also offer machining and painting services for your vehicle.
Wheel Alignment
What is wheel alignment? To ensure minimized wear to your Tyres, it is important to precisely measure and position the wheels. If done correctly, it will enhance the life of your Tyres and your car will be a lot safer to drive. You know you need a wheel alignment when you see these red flags:
If your vehicle starts wandering in streets or if your steering wheel doesn't feel straight.
If you just replaced or are replacing your Tyres.
If your vehicle has been in a terrible accident, ending up on the roadside kerb or in a pothole.
Wheel alignment must be done twice a year to help improve safety, handling and fuel economy.
We measure your front and rear wheel alignment angles and fix them if necessary. We make adjustments to your wheels accordingly. We commit to providing you with professional Tyre servicing along with the Best Deal on Tyres. We offer Cheap Tyres Belmore in good quality.
A few things ensure better performance and safety of the driver like tyre balancing, routine Tyre rotation, and a thorough vehicle inspection. Discovering potential problems with your Tyres is often the first step to Tyre repairing. If you have spotted a problem including flats or punctures be sure you bring them to us or get in touch. If the puncture is not more than ⅜ inch in diameter we will fix it right away. Punctures do not always call for replacement.
Our specialists trained in Tyres will give expert suggestions with regard to what is best for your Tyre. for additional information or to avail our exciting deals and seasonal Tyre Offers Belmore, contact us today.
CALL 0414 969 969