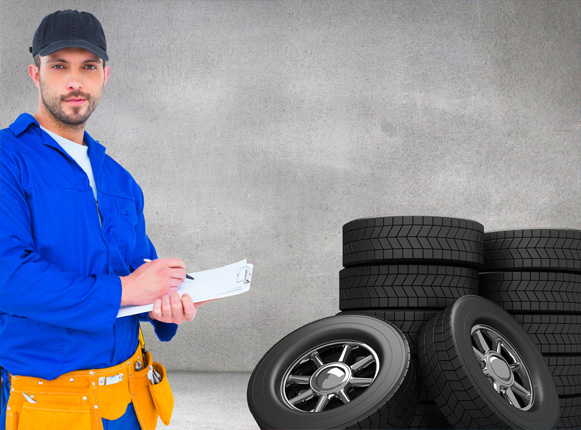 Birrong Tyres
AJAJ Tyres (trading as Zoom Tyres & Wheels Sydney) is your Tyre supplier of wholesale prices and performs outstanding services.
Call us at Yagoona: (02) 9793 9285, Ingleburn: 0433 286 232 OR Mob: 0414 969 969
Our Services
Tyre Brands
Tyres for Sale
Tyre Fitting
Tyre Repairs & Restorations
Front & Rear Wheel Alignment
Premium Wheel Balancing
4×4 & LT Tyre Recycling
Wheel Restoration / Repainting
Tyre Brands
Our in-stock inventory includes all major Tyre Brands, budget or premium, including Silverstone, Bridgestone, Diamondback, Toyo, Dunlop, Goodyear, Continental, Windforce, Pace, Nexen, Nankang, Pirelli, Michelin, etc.
Tyres for Sale
Outfit your vehicle with a range of quality Tyres for Sale. Our in-house Tyre stocks is massive. Among the thousands of different Tyre Brands to choose from, we house Tyres that are sized 13″ to 22″ for sedans, 4x4s, trucks, sports, commercial vans, light trucks, and winter Tyres.
Special Offer 1
Buy 1 Tyre and Get the 2nd Tyre for Half Price (*Only On Selected Tyre Brands and Sizes*CONDITIONS APPLY*)
PRICE BEAT GUARANTEE
Special Offer 2
175/70r13 – $88
185/75r14 – $100
195/75r14 – $105
185/70r14 – $100
195/70r14 – $100 (*CONDITIONS APPLY)
Tyre Fitting
Improper Tyres cause imbalance of the vehicle. We have expert technicians who provide quality Tyre Fitting service for your vehicle. We also provide round check-up, aligning of new Tyres and wheel rotation as part of our Tyre Fitting service.
Tyre Restoration & Repairs Birrong
Punctured Tyres don't necessarily mean replacing the Tyre.  AJAJ Tyres (trading as Zoom Tyres & Wheels Sydney) offers Tyre Repairs & Restorations provided that the puncture is not more than 3/8 inch in diameter and that the repairs do not overlap.
Wheel Restoration
AJAJ Tyres (trading as Zoom Tyres & Wheels Sydney) Wheel Restoration restores damaged wheels to a new condition.  Our Repair & Restoration process takes damaged, cracked, chipped, gouged and bent wheels and restores them to new.  With expert machining and painting, as well as an air filtration and extraction system ensures no damage is caused to the paint from dust particles and humidity, your vehicle is in good hands.
Tyre Recycling
Tyre dumping has a dramatic impact on the environment, creating many threats, including landfill waste, fire risk, toxin release and pest threat. AJAJ Tyres (trading as Zoom Tyres & Wheels Sydney) offers Tyre Recycling that doesn't dump the Tyres into a landfill or into an open plot, but recycles to make new Tyres and products that include athletic tracks, road surfaces, and building insulations.  We accept old Tyres of any sorts, offering you the peace of mind of an eco-friendly recycle.
Contact Us Today
AJAJ Tyres (trading as Zoom Tyres & Wheels Sydney) is here to assist you with one call.  Our Tyre specialists are available to quote prices; to arrange Tyre or Wheel Repairs & Restorations at the numbers below.  Tyre quotes can also be obtained through our "Get a Quote" form on this page.