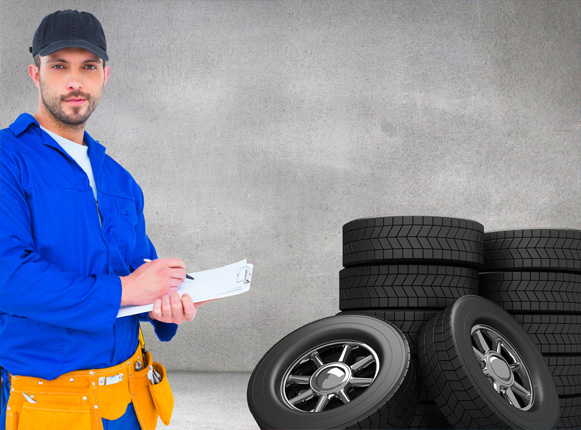 Worry Not About Expensive Tyres, Edmondson Park! AJAJ Tyres is here!
It is often hard to find a company that offers good quality Cheap Tyres at Edmondson Park. If you have come across this issue in Edmondson Park then worry no more. We have got you covered! We are a company that offers its customers the best quality tyres in Sydney and its suburbs.
Call us on 0414 969 969
Why Choose Us?
AJAJ Tyres have been working tirelessly for over 20 years to improve their customer service and their business dealings as a whole. Though we started out small, we now have two offices in Ingleburn and Yagoona and offer Tyres for Sale in Chesterhill and many other suburbs.
We make sure that our energy is always positive and that our people are forever approachable so that our customers enjoy their deals with us. We believe that politeness is contagious and through our business, we ensure that it spreads. This two-decade struggle of ours has enabled us to serve a healthy number of customers every year.
Wholesale Tyres At The Best Prices!
AJAJ Tyres is not only famous for offering Affordable Tyres from top brands. It has also earned its reputation by giving out the best package offers, helping you save big bucks when you buy from us. Moreover, we also reward the loyalty of our customers who have been buying from us for over 6 months. Not to mention, we may also throw in a few freebies once every while just to show how much we appreciate your presence on our premises.
Furthermore, selective models of our Tyres come with a price-beat guarantee. We also offer deals like, 'purchase the second Tyre for half the price of the first'.
Our inventory for Tyres is HUGE
We have stocked Tyres of any brand you can name and we can offer you any make or model you may desire, all at the Best Tyre prices available in Edmondson Park. Here is a list of some of the brands we offer our customers to choose from:
    Michelin
    Achilles
    Toyo
    Bridgestone
    Silverstone
    Daewoo
    Nexen
    GoodYear
    Falken
    Dunlop
    Accelera
    Herovic
    Kingstar
    Lizetti
    Pace
    Superia
    Forceum
    Fullway
    Kumbo
    Pirelli
    Gladiator
    Kinforest
    Lexani and many more
Tyre Repairs and Restorations
Apart from selling Cheap Tyres, we also offer other services for a complete experience. We are thus, well trained in the art of repairs and restoration of Tyres.  We can handle any issue your Tyres may have from major to minor. We can handle:
    Punctured Tyres
    Wheel Balancing
    Regular Rotation
    Tyre Recycling
    Tyre Fitting
    Scratched or damaged rims
    Bent wheels etc
Tyre Recycling
When dumped without proper protocol, Tyres tend to harm the environment. Burning Tyres causes harmful toxins to be released into the environment. This is something that AJAJ is working against and thus, we offer our customers the service of dumping the Tyres for them. Once our responsibility, we follow the proper protocol to recycle Tyres or to dump them in a way that would not prove harmful to the environment. Buy Affordable Tyres from us and simply leave the old ones in our hands. We'll recycle them for you at no extra cost!
Contact us to buy Cheap Tyres in Edmondson Park
Call us on 0414 969 969 or email us your inquiries at info@ajajtyres.com.au.