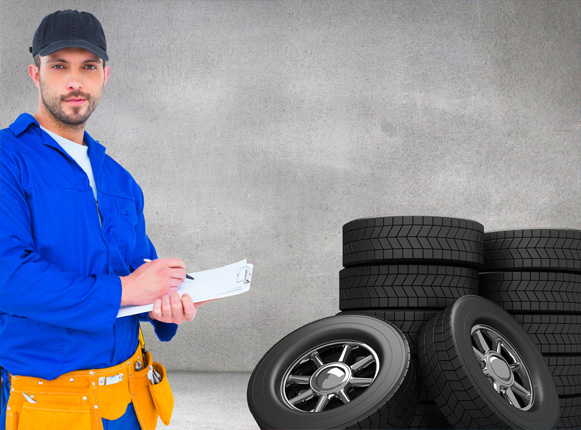 Zoom Tyres Fairfield has successfully handled a succession of challenges and is ready to face more
Years of innovation and an expert blend of physics, chemistry and engineering go into the making of Tyres. A lot of conscious measures are needed to preserve the performance levels and quality of your Tyres. Everyone at AJAJ Tyres (trading as Zoom Tyres & Wheels Sydney) is determined to display our pioneering spirit to make breakthroughs in this industry. Whether you are looking for an entire set of Michelin Tyres or a Bridgestone Tyre at Wholesale Tyre prices for your vehicle, we have you covered.
Our services include-
Tyre Brands offered at discounted rates
Tyre Fitting
Tyres for Sale
Tyre Repairs Sydney
Front and Rear Wheel Balancing
Wheel Repairs and restorations
Tyre Recycling, including LT and 4x4s
Our unbeatable prices and outstanding services guarantee 100% customer satisfaction. This is your one stop Tyre and Wheel shop in Fairfield.
Tyre brands
Zoom Tyres is the Tyre specialist in Fairfield that provides you with a comprehensive and exhaustive range of best price Tyres including budget and premium Tyres-
Silverstone Tyre
Bridgestone Tyre
Michelin Tyre
Kumho Tyre
Diamondback Tyre
Dunlop Tyre
Goodyear Tyre
Toyo Tyre
Nankang Tyre
Windforce Tyre
Pirelli Tyre
Nexen Tyre
Pace Tyre
Tyre fitting
Improper Tyre fitting may lead to serious hazards on the road. It doesn't allow you to control the vehicle properly thereby seriously affecting the handling and grip especially in adverse road and weather conditions. Our team of professionals and specialists will ensure accurate Tyre fitting which will ensure your safety for your on and off road adventures. Additionally we also offer wheel rotation services, round checkups and alignment of new Tyres.
Wheel services
Wheels are your prized and rare possession. We wouldn't want you to replace them. While it may be convenient for you, it may also be more expensive than a repair. If your wheels are rare you might find it difficult to replace them anyway. We understand the importance of wheels and at AJAJ Tyres (trading as Zoom Tyres & wheels Sydney) we will take care of your wheel related problems.
Damaged wheel repair
Regardless of the nature and extent of your wheel damage, Zoom tyres will restore their former beauty. We offer cosmetic repairs but also, in addition, we provide aesthetic enhancements for your prized and precious wheel set. Wheels deserve your attention and we ensure they get it. Or experts are trained in restoring wheels that may have incurred immense damage, or are cracked, bent and chipped. We restore them to their original condition in no time thanks to our advanced machining and repainting techniques.
Affordable prices
We are strictly against spending unnecessarily. Our Seasonal Tyre offers include Buy one get second at half price and many more. Fortunately, with us premium Tyres do not imply a premium budget. Your hard-earned money is as important to us as it is to you. While we are competitively priced we provide a superior finish that you will find nowhere else. We attend to all repair and restoration problems at our fully equipped workshop. To ensure you get the best outcome we use state of the art tools, mechanical engineering and spray painting techniques. The price you ultimately pay is the one we have quoted. We won't charge you extra.
If you are keen to avail our ultimate wheel solutions, unbeatable discounts, the best deal on Tyres get in touch with us today. We'd be more than happy to assist you and furnish you with more relevant information.