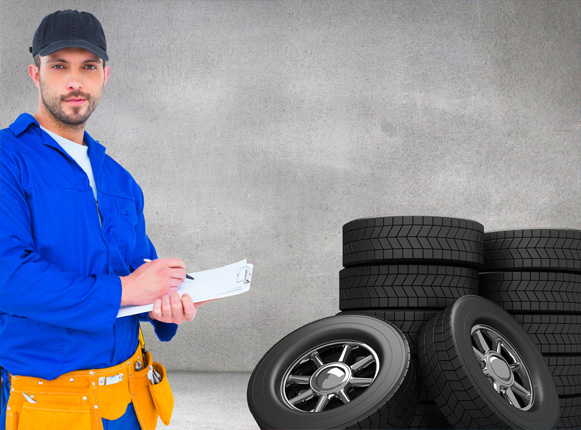 Enjoy The Best Deals On Our Tyres for Sale in Gledswood
At AJAJ Tyres, we strongly believe that our dedication to our customers is what has helped us succeed. We've been selling Cheap Tyres in Gledswood, delighting our customers. We believe in spreading kindness, sincerity and spreading positivity. With our work, most people would consider it very hard, impossible even. However, we have proved it possible with our progress over some 20 years, if not more.
Though we started small, with our big goals ahead of us, we were able to work with dedication and honor and were able to earn our title as one of Australia's most reliable Tyre experts.
Call us on 0414 969 969
We stock all kinds of brands of Tyres!
There are a number of reasons why we claim to be the best when it comes to Tyres for Sale. One of the more important ones is that we have a HUGE range of brands of Tyres to offer to our customers. These include but are not limited to:
 Hankook
 Hercules
 Hero
 Herovic
 Hifly
 Ironman
 Kenda
 Kinforest
 Kingstar
 Kumho
 Landsail
 Lexani
 Lizetti
 Mastercraft
 Maxxis
 Lizetti
 Michelin
So whether it's SUVs, utes, vans, light trucks, 4WD's or any vehicle really, we have got you covered!
Our seasonal Tyre offers are worth it!
Not only do we sell Wholesale Tyres in Revesby, but we also have seasonal and monthly Tyre offers that are worth your time and money. They are up every so often and can help you save a lot of your money on Tyres of your favorite makes and models.
Some of our best deals on Tyres for Gledswood include our special:
'BUY ONE TYRE AND GET THE SECOND TYRE FOR HALF THE PRICE'
We offer this deal on a number of Tyre sizes including:
    175/70R13
    185/75R14
    195/75R14
    185/70R14
    195/70R14
    175/65R14
    185/65R14
    195/65R14
    215/65R14
    185/60R14
    205/70R15
    185/65R15
    195/65R15
    205/65R15 and more.
We also offer Tyre Repairs and Restoration services
Every day since our beginning, we have been thinking of ways to keep making progress, to keep growing and growing. One of the many ways that we came up with to do this was offering one of a kind Tyre repair and restoration services to our customers. So now, we not only offer the Cheap Tyres in Gledswood but also the services to repair them. We can handle anything from punctured Tyres and bent wheels to scratched rims, gouges, and cracks.
Tyre Fitting and Wheel Alignment
We are a company with a deep concern for the safety of our customers. After all, it is because of them that we are where we are today. Thus, we help fit Tyres for all kinds of vehicles for our customers. There is no vehicle that our crew can't handle.
Also, knowing how big a safety risk it is for wheels of vehicles to not be aligned properly, we also offer front wheel as well as front and rear wheel alignment services.
Moreover, we reward the loyalty of our customers with special deals and offers, and sometimes, even freebies!
Contact Us Today To Find Out More About Our Affordable Tyres!
In order to learn more about us or for any particular inquiries you may have, give us a call on:
Ingleburn: (02) 8798 7610
Or you can simply drop us an email at info@ajajtyres.com.au.