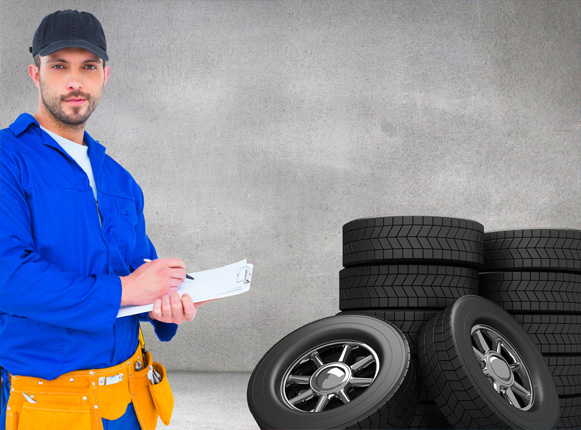 Tyres for sale in Glen Alpine 2560
Tried and failed looking for cheap Tyres in Sydney and ended up spending a lot on them instead? Don't worry, you aren't the first. However, you can break the chain now that you have found us. AJAJ Tyres has the best deals on Tyres to offer to their customers.
Best Price Tyres Glen Alpine
Over the years, we have realized the importance of perseverance and sincerity in the work we do. Since our beginning, we have had the aim of spreading around only positive energy and make our company more about the happiness of our customers than anything else.
Now that we stand tall amongst our competitors with the best Tyre prices in Sydney, we see how our persistence to achieve this goal paid off. Now we wish to keep on improving and making the 20000 customers that visit us each year, if not more, content with our services.
We offer services that are unparalleled
AJAJ Tyres offers their customers a lot more other than cheap Tyres in Sydney. Our aim to satisfy all our customers to the best of our ability has helped us grow and improve as a business over the past 20 years. Now our clientele includes most of Sydney and its suburbs. At our shop in Ingleburn, customers travel to us all the way from Leppington, Gledswood estate, Gregory hills, Blairmount, Macarthur, Glen Alpine, Rosemeadow, St helens park, Ruse, Wedderburn, Gilead, Appin, Campbelltown, Ingleburn, Denhamhourt, Minto, Minto Heights, Macquarie fields, Edmondson Park and more suburbs like these.
Amongst the many services we offer include:
1.Tyre Repairs and Restorations- It is neither necessary nor feasible to purchase a new Tyre every time it begins to wither a little.  Thus, AJAJ Tyres offers its customers the option of Tyre repairs and restorations where they can have punctures, rim scratches, gouges, cracks, etc. dealt with.
2.  Tyre Recycling- We are not the kind of company that pollutes its environment to breathe. We are no parasites. Thus, we offer to recycle Tyres because we are aware of the risks to the environment caused by the burning of Tyres and their unsafe disposal.
3. Wheel Alignment- In order to ensure that our customers are not at any risk of getting into accidents because of improper wheel alignment, AJAJ Tyres offers to do this job for them. We offer both front-wheel alignment and front and rear wheel alignment.
4.  Tyre fitting- Our crew here can handle all sorts of vehicles for fitting Tyres. These can be SUVs, utes, light trucks or 4WDs.
5.  Tyre Brands- There is probably no brand of Tyre that you could name and we don't stock. Our stock of brands is so wide in the range that it tempts customers from all around to come to visit us. We offer all of this at Wholesale Tyre prices Padstow Heights. Amongst the many brands we offer include:
    Accelera
    Achilles
    Antares
    Aptany
    Atturo
    Auplus
    Austone
    Bf goodrich
    Continental
    Daewoo
    Delinte
    Bridgestone
    Dunlop
    Falken
    Federal
    Firenza
    Forceum
    Fullway
    Gladiator
    Goodride
    Goodyear
    Hankook
    Hercules
    Hero
    Herovic
    Hifly
    Ironman
    Kenda
Contact Us for more information on the Best Deals on Tyres
You can call us at 0414 969 969 or drop us your inquiries about our seasonal Tyre offers or more particulars at this email address 0414 969 969