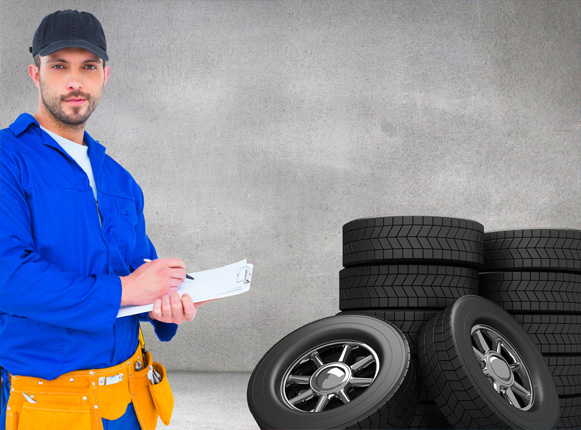 Get Cheap Tyres from Premium Brands at Gregory Hills
Trying to find the best deals on Tyres for Sale in Gregory Hills? Well, you found them. AJAJ Tyres is a company that offers premium branded Tyres at unbeatable prices. We are a company driven by our sincerity to our customers and our goal to be the best at what we do. We value our entire clientele, especially the ones that travel miles to visit us. To prove how grateful we are to our customers we give them our very best products and services. Our goal is to make a customer for life, and not just to make a quick sale!
Call us on 0414 969 969
We have a vast collection of Tyre brands
That's right. We stock all your favorite Tyre brands! Our Cheap Tyres include but are not limited to:
      Goodyear
      Hankook
      Hercules
      Hero
      Herovic
      Hifly
      Ironman
      Kenda
      Kinforest
      Kingstar
      Kumho
      Landsail
      Lexani
      Lizetti
      Mastercraft
      Maxxis
      Lizetti
      Mastercraft
      Maxxis
      Michelin
      Minerva
      Nexen
      Nitto
      Ovation
We sell summer Tyres, Winter Tyres, run flat Tyres, mud Tyres, 4WD Tyres, Tyres for cars, SUVs, trucks, vans and Utes.
We Are the Green Team!
One of our major concerns is the drastic climate changes that may be occurring because of the release of toxins by the burning of Tyres. In order to protect our environment from this hazard, apart from selling Affordable Tyres in Mount Lewis, we have started offering incredible Tyre Recycling services to our customers as well. The Tyres that are no longer of any use to our customers are then given to us. We handle them with proper measures and ensure that they do not pose any threat to our beloved environment in any way.
Tyre Repairs and Restoration Services in Gregory Hills
Tyres are the most easily weathered part of a vehicle because of how they are in direct contact with the road continuously exposed to heat, friction, filth and other hurdles that come across our paths as we travel.  Moreover, this can prove to be a problem for most vehicle owners because Tyres are not inexpensive and driving with worn out or damaged Tyres is a grave safety risk.
Now since purchasing new Tyres every time is neither feasible nor a smart move, AJAJ Tyres offers their customers Tyre repair and restoration services in order to make their lives a lot easier. Our skilled team of workers can handle all kinds of repairs including rim scratches, gouges, cracks, bent wheels, punctured Tyres and more.
Wheel Alignment
Our concern for the safety of our customers helps us add a touch of perfection to our business. One of the major safety concerns involving our business was wheel alignment. Now if the wheels are not properly centred, the driver may lose complete control of the car. Thus, it is vital that they are aligned properly. In order to make sure of that, we offer to do this for our customers ourselves.
We can handle both front wheel alignment as well as front and rear wheel alignment.
Tyre Fitting
AJAJ Tyres also offers to fit your Tyres in for you. Sometimes, doing this can be hectic and difficult on some vehicles so it isn't done properly which ends up causing severe accidents. Hence, AJAJ Tyres will not only sell you the best price Tyres in Gregory Hills but also fit them in for you.
Contact Us for Tyres for Sale in Gregory Hills
To learn more about us and our services, give us a call on 0414 969 969 or email us at info@ajajtyres.com.au