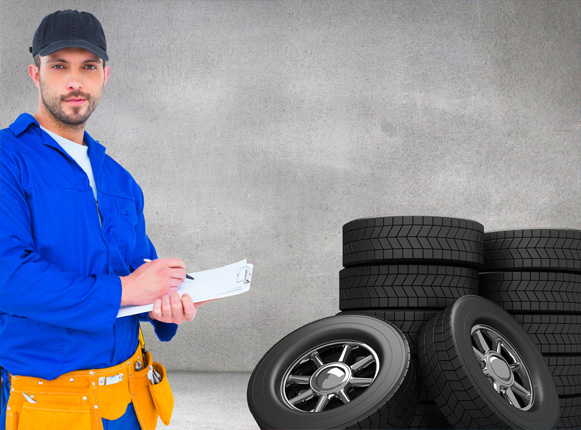 We won't let your Tyres down- Homebush
AJAJ Tyres (trading as Zoom Tyres & Wheels Sydney) aims at maximizing customer satisfaction and development by delivering the best products and services. All our highly trained team members comply with our management principles and company vision. We are your one-stop Tyre and Wheel shop in Sydney because we understand customer demand and do not stop there. We also incorporate the necessary changes accordingly.
Our wide range of services include –
Wholesale Tyres
Tyre Brands
Tyres for sale
Tyre Fitting
Tyre repairs and restorations
Wheel repairs and restorations
Tyre Recycling
Tyre Brands
We strive for continuous improvement by preventing poor quality products or services and waste. Zoom Tyres specializing in Tyres sale in Canterbury and best price Tyres Homebush aims at growing with customers by embracing new technology and creation of high value-added products from major leading Tyre brands including various international, budget and premium brands. Our massive stock includes-
Silverstone Tyres
Bridgestone tyres
Kumho Tyres
Goodyear Tyres
Michelin Tyres
Continental Tyres
Toyo Tyres
Dunlop Tyres
Pirelli Tyres
Nexen Tyres
Diamondback Tyres
Windforce Tyres
Silverstone Tyres, for instance, is a brand committed to offering durable Tyres based on highly exceptional advanced technology and innovation. this line of Tyres is specialized for light and heavy commercial vehicle Tyres, passenger cars, industrial or agricultural Tyres, rally Tyres, high-performance vehicles, and 4x4s. They also cater to off-roading Tyre and wheel needs. They offer turf and utility, farm, ATV, lawn and garden, industrial construction rough terrain and rubber tracks.
Tyre repairs and restorations
We as a team are continuously reaffirming our commitment to maintaining, building, following and bettering our quality management system. Hence you can be confident that the services we offer you including our Tyre repair and restoration services are top-notch and delivered by people who are highly trained. While not all punctures are totally repairable, we nonetheless repair the ones with punctures less than 6mm provided it meets all the necessary prerequisites that depend on things like the location and angle of the puncture, the size etc. if you are driving on a low-pressure Tyre, it may call for replacing.
Wheel repairs and restorations
Your wheels may need around checkup once in a while. Through the years they can easily be cracked, gouged, chipped or bent. At Zoom Tyres you can easily get your wheels repaired by removing the gouges in a process that is smooth and convenient, or we can also take care of your bent wheels to prevent further wear to your much-prized Tyres. We guarantee your existing paint will not incur any damage thanks to our experts and professionals at AJAJ Tyres (trading as Zoom Tyres & Wheels Sydney) who use highly advanced techniques, equipment, and systems that will restore your wheels to their former glory.
Tyre recycling
We are strictly against polluting the environment with unnecessary toxins and contaminants that emanate when Tyres are dumped. Everyone at Zoom Tyres strives for excellence but only in a sustainable eco-friendly manner, one that doesn't risk the lives of our children and future generations. You can be confident that we recycle your old Tyres into brand new materials like floor surfaces, outdoor surfaces, railroad ties, rubberized asphalt, etc.
Contact us
For the best Wholesale Tyre prices on leading Tyre brands or the best seasonal Tyre offers you know where to come. We have expanded our business and offer extensive services to various suburbs across Sydney. We can come to you anytime and give you the best Tyre solutions. For any additional information or query get in touch with our team.