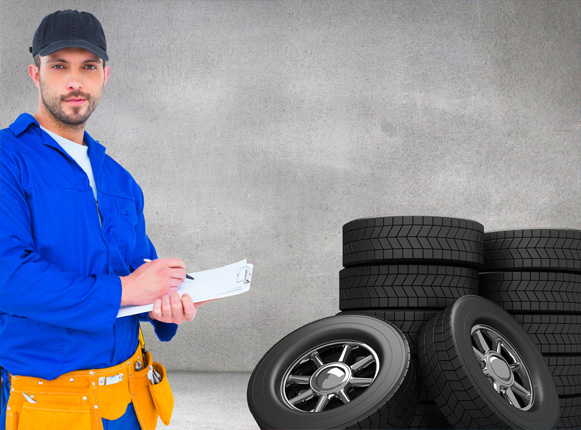 We take care of your car like it's one of our own – Homebush West
There is only one way to get the most out of your Tyres. If you look after them, they shall look after you. Since they are the only connecting link between your vehicle and the road, you must take adequate care of your Tyres. It's almost too easy to ignore them. And with your hectic schedule, it must be too much of a hassle. AJAJ Tyres (trading as Zoom Tyres & Wheels sydney) specialising in Tyres sale is here to save the day.
We provide a comprehensive range of Tyre & Wheel services including-
Tyre Brands
Tyres for sale
Tyre Fitting
Tyres Repairs and restorations
Wheel repairs and restorations
Tyres, 4×4 and LT Tyres recycling
Front and Rear wheel balancing
Tyres for sale
Our thousands of Tyres are bound to fit your vehicle because they come in different sizes. They range from 13" to 22" for anything and everything from Sedans, Utes, 4x4s, 4WDs, light Trucks, commercial vans, SUVs etc.
Tyre brands
Zoom Tyres' selection includes all the major Tyre brands like silverstone, Bridgetsone, Kumjo, Goodyear, Dunlop, Continental, Michelin, Nankang, diamondback, Pirelli, Toyo, pace, wind force and many more. Encompassed within each of these brands is some of the world's greatest and most advanced Tyre technology. This is what gives brands like Bridgestone its edge. Not only that, every technique and equipment is painstakingly tested and thoroughly developed over the years. So regardless of the kind of driving or vehicle you have, you can be absolutely confident about the best price Tyres, Homebush West .
Tyre Repairs and restorations
Many things can call for repair and replacement. Punctured Tyres, driving on low pressure or tread damage can thoroughly affect your Tyres and your driving. We understand and care deeply about not just your comfort but also your safety on roads. Every mechanic at zoom Tyres is fully trained and equipped to attend to most minor and major Tyre related problems like punctures provided they are less than 6 mm in diameter. It also depends on the location of the puncture, it might be difficult to repair if it has been subjected to repairing previously. But we guarantee we will try our best and ensure quality services regardless of the extent or nature of the problem.
Tyre, 4×4 & LT Tyre Recycling
As conscious customers, we know how aware you are of climate change and how keenly you would want to protect our environment. We care deeply about our planet and people. Everyone at AJAJ Tyres (trading as Zoom Tyres & Wheels Sydney) has extended hands for all our future environmental endeavors. We take a strong stand against Tyre dumping that enhances risks like pest threat, fire, land and toxic waste. We offer recycling facilities for all kinds of old Tyre including 4×4 and Lt Tyres. Our procedures follow a thoroughly eco friendly and sustainable method. When it comes to green recycling of Tyres you can have faith in us. Zoom Tyres takes responsibility for turning them into floor surfaces, outdoor surfaces, railroad ties, rubberized asphalt and many various kinds of other products.
Wheel repair and restorations
Wheels may incur an immense amount of wear especially after all those years of driving. To avoid further damage or wear on your Tyres, you must bring your wheels to Zoom Tyres Homebush West. we repair damaged and bent wheels and perform these procedures amongst first rated facilities like high rated machining equipment and air filtration systems. If you want to book our services or avail our exciting and unbeatable seasonal Tyre offers and the Best Deal on Tyres or get a quote, visit our nearest store or just get in touch with our team. We will render every assistance to meet your Tyre demands at the earliest.