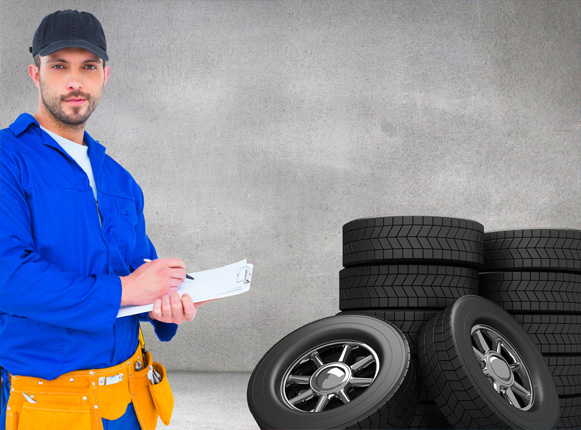 We assure the safety of both the car and the driver – Lidcombe
For cheap Tyres Sydney and outstanding services and Tyres at wholesale prices, AJAJ Tyres (trading as Zoom Tyres & Wheels Sydney) is your ultimate one-stop-shop. Good Tyres ensure driving comfort and safety while taking into account your personality and habits. This remains the ultimate focal point of pleasure, comfort, and satisfaction we deliver to our valuable customers. The durability and reliability of our products derive from advanced technology that goes into the making of each and every Tyre from our inventory at Zoom Tyres Lidcombe.
Our services
Tyre Brands
Tyre Fitting
Tyre repairs and restoration
Front and rear wheel alignment
Premium wheel balancing
4×4 and LT Tyre Recycling
Wheel restoration and repainting
Why choose us?
Customer Feedback is vital to us. We thoroughly understand consumer demands, look into consumer research to have the upper hand when it comes to providing products and services that are meant to please the broad range of driving styles and the diverse needs of drivers.
Our inventory is comprised of a comprehensive range of Tyres for sale in Long Point from various leading brands including international, budget and premium Tyres from Silverstone, Bridgestone, Hankook, Kumho, Continental, Toyo, Goodyear, Windforce, Nankeng, Nexen etc. these are brands that are always one step ahead with the technology roadmap to serve you better.
Our first and foremost challenge is a safe and luxurious experience which is every driver's expectation. Additionally, we offer Tyre repair and restoration, wheel repair and rim services to give you the peace of mind that you and your loved ones are safe in our hands.
From our remarkably experienced professionals at Tyres sale to the wheel experts, everyone at Zoom Tyres aims at improving the relationship between the driving experience and the Tyres to maximize the excitement and ultimate feel of all your on and off-road adventures.
From mundane tasks like driving the kids safely to school on an especially rainy day or the extreme adventure of motorsports, we have you covered. From 13" to 22" we have Tyres of all sizes perfectly suitable for any and every kind of vehicle- sedans, SUVs, Utes, commercial vans, trucks, large trucks etc.
Our services and products enable the vehicle to perform brilliantly even while driving through adverse road or weather conditions.
At Zoom Tyres, our services aim at maximizing Tyre performance and enhancing durability to ensure the best handling.
Tyre repair and restoration
At AJAJ Tyres (trading as Zoom Tyres & Wheels Sydney) we tend to all kinds of Tyre related problems. It must be very inconvenient to be stuck with a flat or punctured Tyre in the middle of the road. We are just one call away. Punctured Tyres do not always need replacing. If the puncture is not more than ⅜ inch in diameter we will take care of it right away. We guarantee to provide a holistic and hassle-free experience hence if it's too much of a trouble to visit us we will come to you. Additionally, our repair and restoration processes fix cracked, chipped, gouged and bent wheels to restore them to their original condition. Rest assured, with advanced air filtration systems your vehicle is in good hands.
Contact us
Our Tyre specialists are available round the clock to cater to all your Tyre needs and provide additional information if required. We are here to quote prices, schedule services including wheel repair and restoration and furnish you with the details of our exciting seasonal Tyre offers and the Best Deal on Tyres. We can assist you with just one call. You can obtain Tyre quotes from Get a quote or by getting in touch with us.