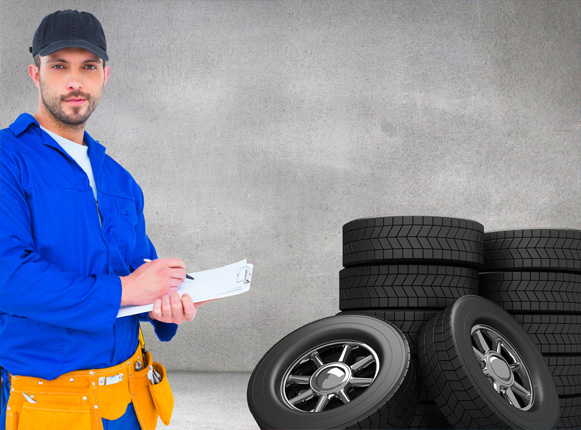 Top Quality Affordable Tyres Now Available In Long Point
It can become quite a task roaming around looking for Cheap Tyres in Long Point. Most people, in fear of the effort it takes to look for Affordable Tyres, end up spending a fortune on purchasing Tyres from their favourite brands. However, this need no longer be a concern for you now that you have found AJAJ Tyres. We are a company that believes in protecting you from being ripped off by offering you our best deals on Tyres.
Call us on 0414 969 969
A Wide Range of Tyre Brands for Sale In Long Point
Be spoilt for choice with our extensive range of Tyre brands from all over the world. We have:
Atturo
Pace
Pegasus
Pirelli
Roadstone
Rotalla
Sailun
Silverstone
Zeta
Superia
Toyo
Windforce
Westlake
Auplus
Austone
Bf goodrich
Continental
Daewoo
Delinte
Bridgestone
Dunlop
Falken
Federal
Firenza
Forceum
Fullway
Gladiator
Goodride
Goodyear
Hankook
Hercules
Hero
Herovic
Hifly
Ironman
Kenda
We Offer Cheap Tyres and Fantastic Offers For Big Savings!
AJAJ Tyres tends to keep things interesting,. We always keep you on your toes by putting up Tyres for Sale at unbelievable prices and throw an offer or two on top of that. We love our customers, and they love the big savings we offer! So it's a win-win.
Some of our more popular deals include our more recent seasonal Tyre offer, 'BUY SECOND TYRE FOR HALF THE PRICE OF THE FIRST'. We also offer a price beat guarantee on select Tyre models.
Other services that we offer:
Tyre Recycling – Let's Keep Long Point Green
AJAJ Tyres understands the drastic effects of climate change and wants to play no role in contributing to its increase. Thus, here's to anyone looking to burn Tyres, DON'T. Do not dump them either. Instead give them to us and we will have them recycled and properly treated. Our Earth is our only home and we do not want to make breathing on it any more difficult for us than it already is. Buy Cheap Tyres in East Hills from us and enjoy free eco-friendly Tyre recycling for your old ones.
Tyre Repairs and Restoration Services
No need to jump to buy a new Tyre every time the first signs of wear and tear show up. There is no rim scratch, gouge, crack, tyre puncture, refurbishment, polishing or repainting that our crew can't handle. We will repair and restore your Tyres no matter what condition they may be in and make them as good as new for your use.
Wheel Alignment- An important safety measure
It's not just about buying quality, Affordable Tyres. To ensure your tyres perform to their optimal level, wheel alignment is an important safety measure to take care of. This is because improper wheel alignment could lead to loss of control of your vehicle while driving. In order to prevent any such accidents, AJAJ Tyres manages your front and front and rear wheel alignment for you. By the time we are finished with your vehicle, there is nothing left for you to worry about.
Contact Us For Cheap Tyres in Long Point
We have a wide range of Tyres for sale in Long Point. For more information, you can call us on 0414 969 969
Or drop us an email at info@ajajtyres.com.au