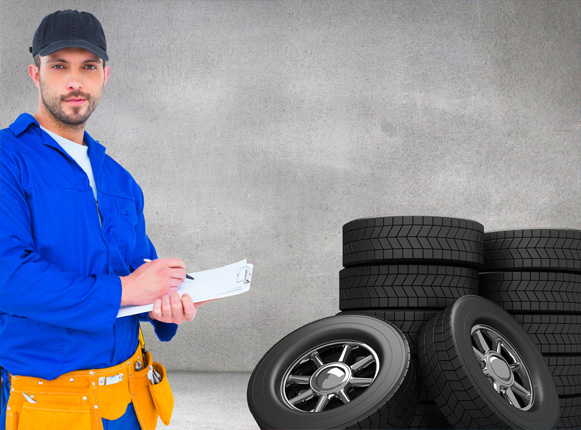 Macquarie Fields! Gear Up For AJAJ Tyres Amazing Range of Cheap Tyres!
Looking for Affordable Tyres in Macquarie Fields? Well then, you have come to the right place! AJAJ Tyres has combined low prices with high quality to give you the best of both worlds when it comes to Tyres.
Call us on 0414 969 969
Why we are the right choice for you?
We have been in this industry for over two decades and this has given us the experience that we require to satisfy our customers. We are a company that believes in honest, hard and sincere work. We do everything in our power to make sure that our customers return from us happy and content.
Our customer service is unparalleled as are our prices. We often put up offers on our already Cheap Tyres in Birrong, so you can get them for an absolute steal! When dealing with a company like ours, you don't leave our premises with much to worry about since we don't play any role in robbing our customers as most companies do. We care about your budget just as much as you do.
Choose from our wide range of Tyres for Sale in Macquarie Fields
Being the best at what we do, we also make sure that when you come to us, you are not limited by the choice of brands you choose from. So we offer you a wide selection of Tyres to choose the Tyres of your liking. The brands we offer include but are not limited to:
    Accelera
    Atturo
    Continental
    Dunlop
    Lizetti
    Kingstar
    Bridgestone
    Bf Goodrich
    Michelin
    Kumbo
    Pirelli
    Mastercraft
    Pegasus
    Pace
    Windforce
    Toyo
    Westlake
    Zeta
    Rotalla
    Superia
The Services we offer
You're probably thinking about what services we could possibly offer other than the obvious i.e., selling Affordable Tyres. We however are a company not limited to the selling of Tyres.. We have other services to offer our customers as well. Amongst the many are:
    Tyre Fitting – Have your Tyres installed or fitted in any car be it a 4×4, van, commercial van, light trucks, etc.
    Wheel Alignment- Front-wheel or rear and front wheel alignment is extremely vital for all vehicles. If not aligned properly, there is a good chance that the driver will lose control of the car and that is not something anyone wants.
    Tyre Repairs and Restorations- It never sounds like a good idea to keep using your Tyres when they are severely weathered. However, it is also not feasible to buy new Tyres every time your Tyre wears out. Thus, AJAJ offers its customers both major and minor Tyre repairs and restoration services as well.
    Wheel repairs and restorations- Don't worry about your damaged wheels either. We will restore them for you too.
    Tyre recycling- We are a company aware of the drastic effects of global warming and climate change. Thus, we offer to properly dump Tyres that are no longer of use to you.
If you're looking for Tyres for sale in Macquarie Fields, AJAJ Tyres is the company for you.
To buy Cheap Tyres, contact us. You can give us a call on 0414 969 969 or email us your inquiries at info@ajajtyres.com.au