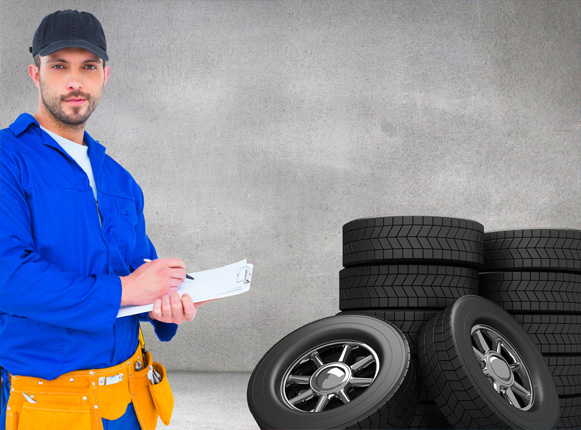 Cheap brand new Tyres in Mount Annan
At AJAJ Tyres, our motto is to satisfy our customers at all costs – don't worry as that also includes minimising the monetary hit in your pocket. For wholesale Tyre prices and inexpensive Tyre repairs and restorations, visit the nearest Ajaj Tyres outlet.
What does AJAJ Tyre offer?
As our name suggests, we are all about Tyres. But, before getting into that, let us tell you about the brand new Tyres on sale. We have every major brand of Tyres available and in every size. Some of the brands you'll find at Ajaj Tyres are mentioned below.
➢ Accelera ➢ Atturo ➢ Austone ➢ Bf goodrich ➢ Continental ➢ Daewoo ➢ Delinte ➢ Bridgestone ➢ Dunlop ➢ Falken ➢ Gladiator ➢ Goodride ➢ Goodyear ➢ Hankook ➢ Hercules ➢ Hero ➢ Herovic ➢ Ironman ➢ Kenda ➢ Kinforest ➢ Kingstar ➢ Kumho ➢ Mastercraft ➢ Michelin ➢ Minerva ➢ Pace ➢ Pegasus ➢ Roadstone ➢ Silverstone ➢ Superia ➢ Toyo ➢ Windforce
We do have other brands too apart from the aforementioned with a very impressive Tyre Sales in Campbelltown. Find the best deals on Tyres on the Tyres on the wholesale Tyres section of our website. Our range of Tyre sizes vary from R13 to R22 and width size varying from 175 to 275.
Our services, handled by our expert personnel, are worthy of mentioning too. Some of our well-known Tyre related services include, but aren't limited to:
Front-wheel alignment
This is required especially when you have hit your car hard on the potholes or you have, unfortunately, been in an accident. The most common problem which occurs when your wheels aren't aligned is your car would drag towards one side of the road.
It also causes a shake in the car when you rev your wheels or driving on the highway. This particular issue makes it really dangerous for you to continue driving your car and you should get it fixed ASAP! Just visit your nearest AJAJ Tyres outlet and our experts would fix this issue in an instant.
Wheel balancing
More like wheel alignment, this also causes your car to vibrate when on high speeds. Wheel balancing involves taking out all the Tyres and measuring their weights, and if they are unbalanced, adding materials to balance their weights.
Wheel restoration and repairing
Wheel restoration is one of those hectic jobs that our professionals carry out with ease. We offer the price beat guarantee on Tyre restoration and repairs in Sydney. Any kind of tangible defects or damages to the wheel can be repaired and it would be just like a new Tyre. Remember, everything that can be fixed or repaired should be repaired and fixed to avoid purchasing new Tyres, as that is both better for your bank and the environment at large.
The aforementioned services are among the many facilities that we offer at AJAJ Tyres. For more information on these services or Wholesale Tyre Prices in Mount Annan, Call us at 0414 969 969.
Some of the other services offered at our store are:
Scratched rim repair
Damaged wheel repair
Wheel bent repair
Wheel polishing
Wheel refurbishment
How to reach AJAJ Tyres?
You can gather all sorts of information regarding your specific needs from our trusted specialists on call 0414 969 969 or through an email at info@ajajtyres.com.au. Visit AJAJ Tyres for some cheap Tyre deals in Sydney or to get your Tyre problems fixed.