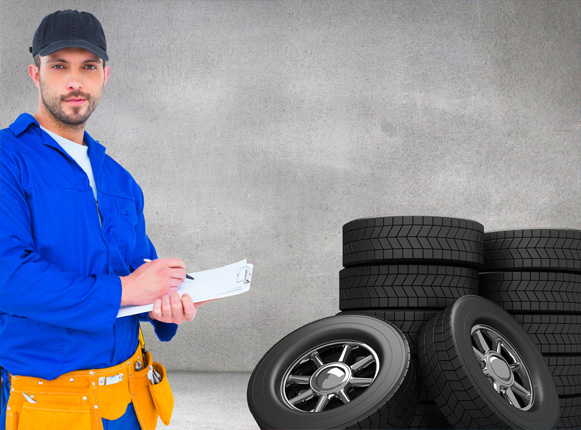 Mind blowing Tyre sale offers in Narellan
Buy one, get half price on the second one
Living in Narellan and need to change your Tyres? Stop thinking and say hello to the experts at AJAJ! AJAJ is offering you wholesale Tyre prices in your vicinity, so what are you waiting for? Pick up your phone and dial 0414 969 969 no matter what your Tyre issue may be.
You can also just come visit AJAJ Tyres shop and find the best deal on Tyres in Narellan from our wide variety of Tyre brands and sizes. Let our expert staff help you find something that meets your needs in your budget.
Our specialised services designed according to your needs
In the world of Tyres, there is no service that we at AJAJ Tyres don't offer – be it wheel alignment or balancing, or anything else for that matter. Some exclusive Tyre services that we offer are listed below:
Tyre restoration Narellan
We at AJAJ Tyres value our customers more than anything and for that matter we don't want you to spend a stack of cash whenever you get into a "Tyre issue." Therefore, we don't just advise you to change your Tyres if there are minor faults.
Our staff with expertise in Tyre repair and restoration would feel no hassle not only in repairing your punctured Tyre but also when the Tyre is severely busted. Our employees with the precise know-how of the Tyre's construction would know the exact methods through which your Tyre can be brought back to life and back on the road.
Wheel alignment and balancing
Wheel alignment is a crucial aspect of getting your car on the road. If you feel any kind of vibrations or the car tilting towards one side of the road, then visit AJAJ Tyres in Narellan ASAP!
This mostly happens when the wheels are imbalanced or their alignment is ruined but don't worry because our experts would analyze and fix your issue in an instant without giving a hard dent to your pocket. However, just try not to hit the car hard in potholes..
Some more services include:
Repairing scratched rim
Repairing damaged wheel
Repairing wheel bent
  Polishing the wheel
  Refurbishing wheels
If you require brand new Tyres then we offer Wholesale Tyre prices and a range of brands for example:
Accelera
Achilles
Antares
Aptany
Atturo
Auplus
Austone
Bf goodrich
Continental
Daewoo
Delinte
Bridgestone
Dunlop
Falken
Federal
Firenza
Forceum
Fullway
Gladiator
Goodride
Goodyear
Hankook
Hercules
Hero
Herovic
Hifly
Ironman
Kenda
Kinforest
Kingstar
Kumho
Landsail
Lexani
Lizetti
Mastercraft
Maxxis
Lizetti
Mastercraft
Maxxis
Michelin
Minerva
Nexen
Nitto
Ovation
Pace
Pegasus
Pirelli
Roadstone
Rotalla
Sailun
Silverstone
Zeta
Superia
Toyo
Windforce
Westlake
We have a wide variety of sizes of Tyres at our disposal too from 13″ to 22″ so that you get every option which fits your car the best.
Specialty Tyres such as Mud Tyres or the open tread Tyres for 4WD's are also available and are waiting to be tightened on your vehicle's axle.
If that wasn't enough, we also have the best seasonal Tyre offers and as we know spring is almost upon us with Summers right there at the corner waiting to warm up the roads, you'll need summer Tyres. Especially if you want to go for a long weekend trip to the countryside, well, we know how hot it can get there. We have the best price Tyre in Inner West offers waiting for you.
Contact us for the best deals
With such a diverse range of brands from premium Tyres to the budget brands, your car will get unilaterally special care. We make sure to offer you the best price in Sydney and the best deals on Tyres. Our hottest offer lets you a discount of 50% on the second Tyre that you buy.
With such affordable prices, unbeatable deals, and amazing services provided by the trustable hands, you wouldn't want to wait but visit our outlet for checking out the best Tyre prices in Narellan. To know more about our services, you can call AJAJ Tyres at 0414 969 969 or visit our outlet.