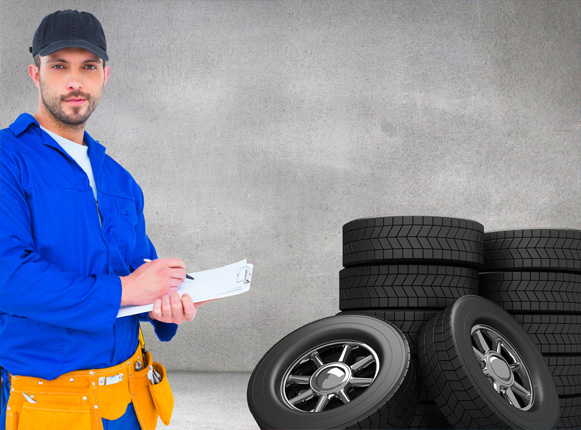 Affordable Tyres Potts Hill 2143
Revolutionsing Tyre solutions across Sydney
AJAJ Tyres seeks to differentiate itself by being world class providers of Tyre related services across Sydney, including Potts Hill. We work with creative, strategic experts nurtured by years of experience to ensure that we serve all of Sydney's suburbs while upholding and honoring clients' demands.
CALL 0414 969 969
If you are looking for expert services for your Tyre related problems, your wish is our command. We stock a wide range of renowned Tyre brands including Michelin, Hankook, Bridgetsone, Dunlop etc. So, if it's Tyres for Sales or Tyres repair that you are looking for, we will take care of the task at hand, most efficiently and immediately. Our workmanship focuses on quality and the best suitable service for your vehicle in Potts Hill.
Eco Friendly Tyre Recycling
Having recycled more than a staggering thousand tyres per year, we understand and respect the rising global environmental concerns. Even while retaining speedy deliveries we never compromise with the environment. We believe in green recycling, hence rest assured your old Tyres will be recycled in a thoroughly ecofriendly manner. We have established our reputation as one of the few companies who look after disposal of old Tyres in a sustainable fashion.
We offer a wide range of Tyre related services including Tyre fitting, Tyres for sale, premium wheel balancing, Tyre Restoration at Wholesale Tyre Prices. Contact us today to help assist you better.
Tyre Repairs Potts Hill
In addition to all the above-mentioned services, AJAJ Tyres also takes responsibility for Tyre repairs. For all problems, major or minor, we have a team of experts under the same roof who are bestowed with firsthand knowledge and experience of fixing any kind of Tyres.
We also ensure that the longevity of your vehicle is not compromised by providing enhanced wheel balancing and alignment service in Potts Hill. We walk the extra mile to ensure any kind of damaged wheels are repaired and restored to their original condition. They make rides smoother, faster and easier while extending the lifespan of your Tyres.
Our services also encompass minor, yet trusted, tyre related solutions such as brake pads replacement and repairs, or Tyre restoration.
Our Tyre inventory
AJAJ Tyres feels privileged to be your one-stop tyre solution anywhere across Sydney. We have the right fit for your vehicles, be it a light truck, truck, commercial van, sedan, or SUV. Our tyre experts will ensure a precise and meticulous tyre fitting, along with all-round checkup.
If you are a racing biker, you have come to the right place, because we offer track tyres that are fitted to ensure maximized speed and reliable performance. If your scooter needs a Tyre replacement, don't you worry because we got your back.
Our Tyres for Sale are made to combat strenuous drives and rides on all kinds of terrain – hard, medium or soft.
Reach us
Don't hesitate to let us know your Tyre needs so that we can get to work at once in your preferred location. We work in close communication with our clients and place their demands in high regard. It is with us that you can find the Best Deal On Tyres. Book our tyre services now.