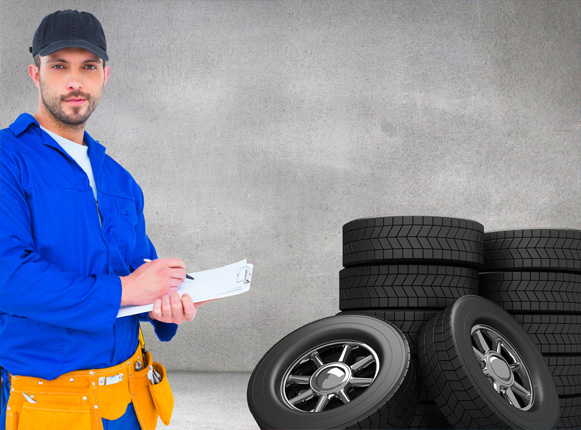 Unlock the full potential of your vehicles with AJAJ Tyres Regents Park
AJAJ Tyres (trading as Zoom Tyres & Wheels Sydney) makes sure your shopping is worth the while. We have had many years of experience and expertise in Tyres Sale, installing or fitting, tyres repairs and restorations or Mud Tyres. Our specialists are fully equipped to take on any automotive challenge from changing Tyres to wheel alignment. If you have come to us, you can have faith that we will take care of the task at hand with utmost diligence. We will give you the perfect set of cheap Tyres for your car all in great prices.
Tyre brands for sale
Bridgestone Tyres – known especially for their racing powers, Bridgestone is definitely at the top of their game, especially when it comes to great driving experience.
Diamondback Tyres- their comprehensive range of sizes is bound to suit your Tyre needs.
Dunlop Tyres- it caters to diverse needs and requirements of the driver and the vehicle by offering premium quality Tyres.
Goodyear Tyres- they have embraced the latest and most advanced technology to offer high end features for luxurious driving.
Kumho Tyres- they have a wide range of products to fit any and every vehicle- sedans, 4x4s, SUVs, trucks etc.
Pirelli Tyres- based in Italy, they are at the forefront of Tyre manufacturing by providing quality Tyres around the globe as well as in Sydney.
Toyo Tyres- they have immensely modernized the enterprise when it comes to Tyre quality and performance. They offer a wide range of premium Tyres that will perfectly fit your vehicle.
Additionally, our exciting monthly specials and seasonal Tyre offers are unbeatable, great for your wallet especially when it comes to already great priced Tyres. We have you covered regardless of the vehicle or your Tyre needs.
If you want quality Tyres at reasonable prices, Zoom Tyres is your first choice, as our range of services are difficult (nearly impossible) to find elsewhere-
Tyres for sale
Tyres supply and Fitting
Batteries Repairs
Pink slips
Blue slip
Car servicing
Wheel alignment and balancing
Rim services
Tyre repair and restorations
4×4 and LT Tyre Recycle
More than 500,000 Tyres are replaced in Australia every year and the amount of Tyres that are disposed off is staggering. Unlike many other companies, AJAJ Tyres (trading as Zoom Tyres & Wheels Sydney) ensures that every Tyre is recycled in a convenient and eco-friendly manner. We know how environmentally conscious you are and we deeply care about our people and planet. We do not dispose off Tyres in a fashion that will have a significant negative impact on our surroundings.
Wheel alignment
At AJAJ Tyres our mechanics can position your wheels after a thorough checkup as they deem fit. This will minimize the amount of wear to your Tyres. Your wheels are as important as any other part of your car. If set correctly they will immensely enhance the life of your Tyres. This will give you a safer, better and more comfortable driving experience. Additionally we offer wheel rotation and thorough checkup. We also fix and fit Tyres to ensure your vehicle is precisely balanced. Proper Tyre alignment is necessary to ensure greater safety.
Contact us
At Zoom Tyres cheap doesn't necessarily imply inferior quality. Every brand here is a bargain price. With our Tyre specialists, trained professionals and amazing offers you will have a whole package customized especially for you. We are here to balance, mount or install any hardware all at a bargain price. If you would like some assistance we are here to help. Give us a call. Let us help you with the best Tyre selection and Tyre & Wheel services at Wholesale Tyre prices you will find