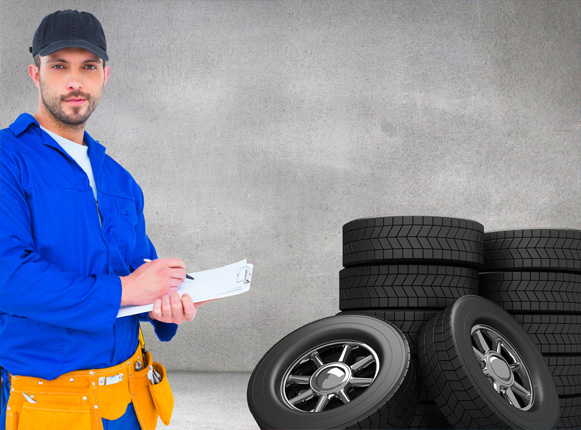 Revesby Tyres
Want to Replace Your Car Tyres in Revesby
Whether seeking out a CEAT Tyre for your car, or a Want to replace all with a new set of MICHELIN Tyres, AJAJ Tyres (trading as Zoom Tyres & Wheels Sydney) has everything as per your demand.
We are the best Tyre specialists in the whole Revesby. AJAJ Tyres (trading as Zoom Tyres & Wheels Sydney) offers you the complete range of Tyre brands like Toyo, Silverstone, Michelin, Bridgestone, Ceat, and much more. We have all famous Tyres for Sale at wholesale prices and have amazing deals and Tyre offers that you surely don't want to miss. Our expert mechanics also assist our valuable clients with all kinds of Tyres and Rim services in REVESBY.
Why Choose AJAJ Tyres?
AJAJ Tyres (trading as Zoom Tyres & Wheels Sydney) follow eco-friendly guidelines and therefore offer Tyre recycling to reduce landfill waste and to stop fire risk and toxin release from the Tyres. We recycle the Tyres to make new ones or reuse them in the making of roads, playground surfaces, gardens, athletic tracks, asphalt, or to build insulating materials. Our customers have the peace of mind of being sure that they are not contaminating the earth leaving their old, worn out Tyres at AJAJ Tyres.
Tyres for Sale Services in Revesby
Our services include not just selling new Tyres for Sale at unbeatable prices thanks to our wholesale price structure, but we also offer Tyre fittings, Repair and Restoration of Tyres, Wheel Restoration, Wheel Alignment, and Tyre Balancing.
Contact AJAJ Tyres Revesby
We at AJAJ Tyres (trading as Zoom Tyres & Wheels Sydney) offer wholesale Tyres for sale for all leading and major Tyre Brands. Our list of services are of the highest grade at extremely affordable prices for everyone. Zoom Tyres believes in customer satisfaction and offers huge Tyre sale discounts, BOGO offers and seasonal promotions. Our company is one stop shop to cater all your wheel related problems from Tyre repairs and replacement to wheel and rim services.
Give us a call now at the numbers below or complete our online "Get a Quote" form on our website and we'll get back to you at the earliest.
Feel free to call us at Yagoona: (02) 9793 9285, Ingleburn: 0433 286 232  OR Mob: 0414 969 969 to acquire the best Tyre Services in Sydney at an incredibly low price! Our customer care representative will be there to assist you.
Serviced Areas in and Around Revesby
Marco Avenue, Selems Parade, Revesby Workers' Club, Abel Reserve, Inner West & South Line, Sydney Trains, Revesby Railway Station, Sydenham, Redfern, Amour Park, Kelso Reserve, Revesby Skate Park, Revesby Anglican Church, Sir Joseph Banks High School, Broderick Gillawarna special needs school, De La Salle College, suburb of Milpera, Bankstown and Padstow