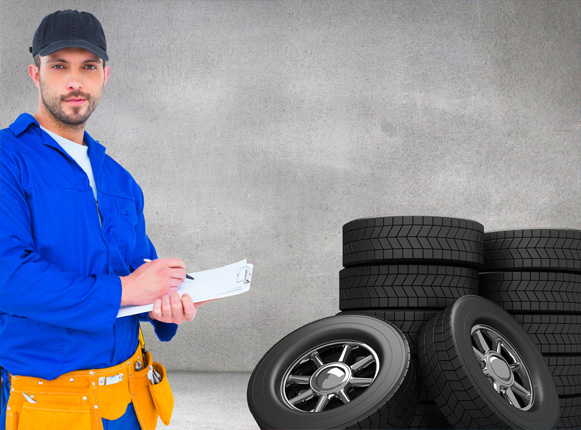 Quality Tyres At Amazing Prices Rookwood 2141
Tyres that are made to deliver a fantastic driving experience!
Here, at AJAJ Tyres, we strive to deliver the highest quality in all that we do. We are committed to quality in not just products and services but also behavior and ethics. Motivated by a desire to offer the Best Deal On Tyres, to promote comfort and safety while on the road, we are out and out a people enterprise. With our unbeatable offers, prices and top-notch products, we guarantee to take safety to a whole new level. We cater to most vehicles with the utmost efficiency and expertise. Established in 2004, we have expanded across various locations in Sydney including Rookwood. We service Tyres and wheels not just in our base locations but also in yours.
CALL 0414 969 969
Wheels and Tyre Services Rookwood
Tyres for Sale
Tyre Fitting
Tyres Repairs and Restorations
Front and Rear Wheel alignment
Customer's Tyre recycle
4×4 and LT Tyre recycle
Premium wheel balancing
Wheel restoration and repainting
Wheel Polishing
It is only natural for wheels to become dull over time. We can redefine them by repolishing them and adding a revolutionary finish for a luxurious driving experience. Some of life's best moments occur when you are behind the wheel. We want to ensure that you enjoy them and in style. Our specialists are trained to remove all blemishes and marks through state-of-the-art polishing processes. We can take care of scratches, gouges, scuffing, chips. We understand how you cannot trust anyone with your vehicle and its parts, but your wheels are safe in our hands.
Wheel Refurbishment Services
In addition to specializing in Cheap Tyres Rookwood, we can easily restore your alloy wheels in no time. If you are planning on selling your car, we can restore your wheels to a brand-new condition at a rate that is unbeatable. This is a cost-effective way that is mutually beneficial to all. Our prices are immensely competitive when it comes to new Tyres and new rims. You are important to us and hence we are inclined to provide quality and satisfactory wheel repair and refurbishment services across Sydney including so many suburbs. We will exceed your expectations because we guarantee to meet all your requirements- curb damage, wheel polishing, wheel repairs, colour matching, welding etc.
Why choose us?
We provide great Tyres worth every cent. Our exhaustive range includes Tyres from major leading brands like Silverstone, Bridgestone, Michelin, Toyo, Goodyear, Windforce and many more. Not only that, from incredible tread life to Tyres that fit all vehicles- sedans, SUVs, commercial vans, trucks we offer it all.
Our services will have a proven positive impact on safety and comfort, longer Tyre life, enhanced mileage and fuel economy. Whether you are planning a family holiday or some adventurous off roading with your friends, you don't have to worry about your vehicle. We will keep you rolling.
Various mechanical problems can cause unwanted treadwear including- bent wheels, misaligned wheels in the front or rear, worn bushings, improperly functioning shock absorbers or brakes. Our experts deal with all these problems after a rigorous and thorough inspection.
Our All Season Tyres are specialised to provide improved levels of snow traction. We strive to eliminate all limitations that may be involved in adverse conditions by offering Tyres with robust and reinforced construction.
We are transparent and we believe in integrity. All our suggestions and recommendations shall be open to you and you are welcome to participate because we know this is as much about you as your vehicle.
If you are looking for top-notch Tyre servicing, Best Tyre Prices Sydney, and Seasonal Tyre Offers, AJAJ Tyres is your ideal choice. We will not make you wait, and you will pay for what you are buying, we don't believe in extraneous rates. Our seasonal Tyre Offers Rookwood include buy one get second for half price on selected Brands and sizes. For additional information please do not hesitate to contact us today.
CALL 0414 969 969