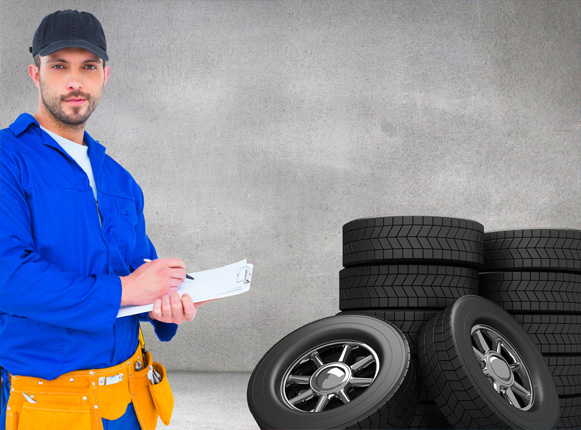 No more looking for Tyres for Sale Rosemeadow 2560 needed
AJAJ Tyres is a company that has always strived for excellence and perfection during our past 20 years of working in this industry. This perseverance and sincerity has enabled us to now be able to offer our customers some of the best deals on Tyres.
What we have to offer
AJAJ Tyres has some of the Best price Tyres in Sydney and we have these wholesale Tyre prices only for you. We know how expensive Tyres can be and knowing that they are the most crucial part of a vehicle, we sell them to you at the best Tyre prices available.
Moreover, we also offer a price beat guarantee on selective models of our Tyres for you. Other than these amazing price offers on various makes and models of Tyres, we also have seasonal Tyre offers that help you make the right choice at the right time to stay within your budget. These seasonal offers include our 'buy the second Tyre for half the price of the first' offer.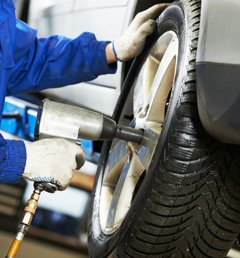 We also offer our customers other incredible services that revolve around Tyres and vehicles. These are our special:
Tyre Repair and Restoration Services:
Who wants to go penniless over Tyres every time they wither a little? No one wants to have to purchase new Tyres all the time but the need shows up anyway right? Wrong. You really do not have to spend fortunes purchasing brand new Tyres every 4 months when you can have them repaired and restored at AJAJ Tyres instead. AJAJ Tyres has some of the best Tyre restoration crews in Sydney and their skillset is definitely unparalleled. They can handle it all and more including:
    Tyre refurbishments
    Rim Scratches
    Gouges
    Cracks
    Polishing
    Repainting
    Bent wheels
    Tyre punctures and more
Quality Wheel Alignment Services
Improper wheel alignment can result in a dangerous vibration of the steering of the car which may cause the driver to lose control during the ride. In order to prevent this from happening, AJAJ Tyres offers front wheel and front and rear wheel alignment services that allow a smooth drive. The alignment of wheels should be checked often in order to ensure safety.
Tyre Fitting
Every so often, we hear about car accidents involving improperly fit Tyres. This proves how important it is for the Tyre profiles you choose to be a perfect fit for your car and also that they are installed properly. Hence, our crew offers our customers Tyre fitting services for all kinds of vehicles including light trucks, SUVs, 4WDs and 4x4s. Our skilled team can handle it all.
We hope you aren't indecisive because we have a wide selection of Tyre brands.
AJAJ Tyres keeps a wide range of selection of Tyre brands for you to choose from. We know how important your favorite brand can be to you and thus, we have it for you. The many brands that we offer include:
    Ironman
    Rotalla
    Kenda
    Kinforest
    Kingstar
    Pace
    Kumho
    Landsail
    Lexani
    Pegasus
    Bridgestone
    Lizetti
    Mastercraft
    Maxxis
    Continental
    Lizetti
    Michelin
    Silverstone
Contact Us for the Best Tyre prices in Rosemeadow
Now that you know that we are your only hope for Cheap Tyres in Yagoona, give us a call on 0414 969 969or email us your inquiries info@ajajtyres.com.au.