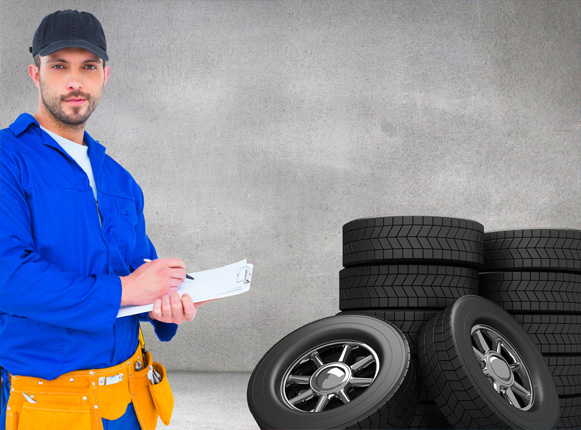 We are the best Wholesale Tyre Prices in Ruse 2560
Your search for cheap Tyres in Sydney ends here. AJAJ Tyres is a wholesale Tyre prices company that has some of the best deals on Tyres in New South Wales, Australia. We are a company that was born with sincerity, honor and the goal to do better and more for our customers. Since that day onwards, we have struggled each day to be better than the day before and now that we are here, we are here for you!
Best Price Tyres in Ruse
We know that you cannot prevent the inevitable just like we know that the Tyres are bound to wear out one time or another. You can't prevent that from happening because Tyres are the only part of the vehicle that is directly in contact with the road and because they are continuously exposed to harsh conditions and friction. It is also not wise to invest in new Tyres every time the old ones wear out.
So how do we counter this dilemma?
Well, this is where our Tyre repairs and restoration services come into the picture. AJAJ Tyre offers its customers:
Scratched Rim Repair- Rims may end up getting scratched often. In order to make them as good as new again, our crew offers you their very best skills. We can also advise you on what would look best for your wheels and rims.
Damaged Wheel Repair- The restoration of damaged or punctured wheels is one of our many specialties. We are well trained in the art of restoration and have always worked until our customers are completely satisfied with our work.
Wheel Bent Repair- Bent wheels are a safety hazard. Not only do they wear your Tyres out but they also result in unstable steering and damaged bearings. Our certified team of experts can ensure that any bent wheels of your vehicle are repaired properly so that you can drive safely again.
Wheel Polishing- Nobody likes looking at dull things and if your Tyres have gone dull over time, we have got you covered! Our team of experts can handle wheel polishing like the professionals that they are. They have years of experience and your satisfaction as their aim so they will definitely make your wheels look good,
Wheel Refurbishment- We don't get bothered by how badly the wheels are weathered. If anything, our expert crew takes it as a challenge and that helps them do even a better job. Our wheel refurbishment includes alloy wheel repairs, wielding, colour matching and much more.
We also offer cosmetic services for your wheels which you can have customized according to how you want your wheels to look.
Our seasonal Tyre offers are worth your time
It isn't every day that you come across a company that offers both Wholesale Tyre prices as well as seasonal Tyre offers. AJAJ Tyres, however, is the company that will always give you something to look forward to in our Tyre sales in Chullora. Nowadays, our summer offer is in popular demand. This is our 'buy the second Tyre for half the price offer' on which you can save a fortune.
Contact AJAJ Tyres Ruse for the Best deals on Tyres
You can give us a call on 0414 969 969 or email us your inquiries at info@ajajtyres.com.au