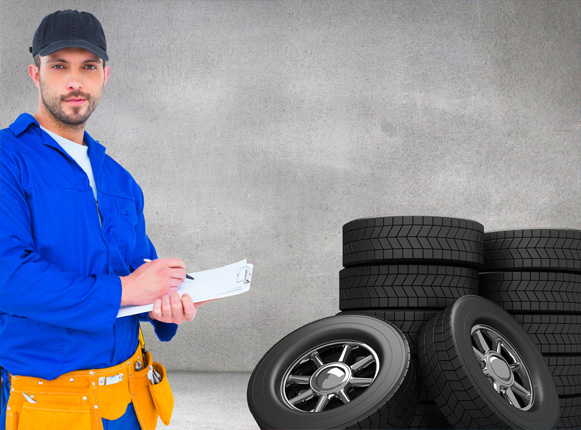 Cheap Tyres in Wedderburn 2560
AJAJ Tyres is a company with moral values and honour. We have developed a system of sincerity within our organization in order to keep getting better at what we do. This very persistence and dedication has enabled us to be the best Tyre prices in Sydney.
Now we serve over 20000 customers each year and seeing the content smile on their faces gives life to our entire system and motivates us to keep doing our very best every day.
Some of the various services we offer:
Tyre Recycling
Not only are we a company deeply concerned with the safety of our customers, but we are also a company that cares for our environment. We know and understand the risks that the burning of Tyres can pose on our environment and thus, we offer our customers our Tyre recycling services. With this service, we ensure that any of the Tyres bought, that are no longer of any use to anyone, can be recycled or properly processed before being dumped. Our method of disposing Tyres is as green as it can be.
Tyre Repairs and Restorations
Not only do we sell Tyres at wholesale prices but also offer services to repair or restore them. Tyres are the most easily weathered part of a car because of their direct contact with the surface and due to the harsh friction that they are exposed to. Though we are the best Tyre prices in Campsie, we do not recommend you to purchase a new Tyre every time your Tyre has some issue. This can be very hurtful to your budget and thus, we are happy to offer you our Tyre Repair and Restoration services. Our well trained and skilled group of professionals can handle repairs of all kinds of Tyres be they mud Tyres or winter Tyres.
We can also take care of:
    Scratched Rims
    Gouges
    Cracks
    Wheel polishing
    Repainting
    Bent wheels
    Tyre punctures
    Customised cosmetic appearances
    Wheel refurbishment
    Damaged wheel repair and much more
Sometimes Wholesale Tyre Prices are just not enough. Thus, we put up seasonal Tyre offers every so often in order to make your experience with us far more exciting. We are also offering a price beat guarantee on selective Tyre models.
Select from Your favourite Tyre brands
Most people assume that if we are selling the cheapest Tyres in Sydney then we may not be selling a top notch quality brand. However that is far from true. AJAJ Tyres stores a wide range of brands of Tyres for you to choose from including but not limiting them to:
Accelera
Achilles
Antares
Aptany
Atturo
Auplus
Austone
Bf goodrich
Continental
Daewoo
Delinte
Bridgestone
Dunlop
Falken
Federal
Firenza
Forceum
Fullway
Gladiator
Goodride
Goodyear
Hankook
Hercules
Contact us to claim the best Tyre prices in Wedderburn
You can find out more about our seasonal Tyre offers and our other services by giving us a call on (02) 9793 9285 or email us your inquiries at info@ajajtyres.com.au