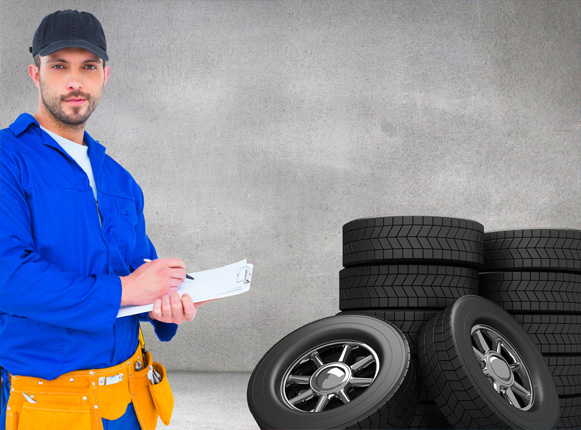 Tyres for Sale in Woodbine – Top Quality, Great Price and Unparalleled Service
Looking for Cheap Tyres in Woodbine? You need to look no further because you have come to the right place. AJAJ Tyres is a company that sells Affordable Tyres. Our services are well known in New South Wales, Australia and people come to us from all over just to avail our famous seasonal tyre offers, price-beat guarantees, and other services.
Call us on 0414 969 969
Our wide collection of Tyre Brands
AJAJ Tyres keeps a wide selection of Cheap Tyres in Woodbine from various brands for you to choose from, so you can always purchase your favorite. Amongst the many brands we stock are:
    Accelera
    Atturo
    Auplus
    Continental
    Dunlop
    Lizetti
    Kingstar
    Bridgestone
    Bf Goodrich
    Michelin
    Kumbo
    Pirelli
    Mastercraft
    Pegasus
    Pace
    Achilles
    Windforce
    Toyo
    Westlake
    Zeta
    Rotalla
    Superia
Premium Tyres for Sale at Woodbine
We have been working our way around the top in this industry for over 20 years. Now we have finally made it and we still continue to look forward to your feedback to make further improvements in our business.
We put together all our best strategies in order to ensure that our customers are always content with our deals and Wholesale Tyres. This approach of ours has enabled us to serve 20,000 customers each year!
What to look forward to at AJAJ Tyres?
AJAJ Tyres always has its customers' best at heart. Thus, we put up seasonal Tyre offers often in order to keep your shopping experience interesting. These offers include our popular 'buy 1 get the second Tyre at half the price' offer. We are especially happy to reward the loyalty of our customers who have been with us for 6 months or more. You can also keep a lookout for the freebies we give away every so often. So, with us, not only do you get to buy Cheap Tyres in Woodbine, but you also get amazing offers to sweeten the deal.
Our Tyre Repairs and Restoration services
With AJAJ Tyres, customers get a wide range of Tyres for Sale in Greenacre and quality Tyre services to keep them in top condition,. Regardless of what type of Tyre it is that you want to be repaired or what condition it is in, we will always have your back if you want to have it repaired instead of purchasing a new one. We at AJAJ, have a crew with an amazing skill set when it comes to Tyre repairs and restorations. Our people have the ability to make the Tyre look as good as new by the end of the process.
We can handle any kind of Tyre repairs such as:
Scratched rims
Cracks
Bent wheels
Punctured Tyres
Gouges and much more
Contact AJAJ Tyres for the best deals in the entire region!
For more information, call us on 0414 969 969 or drop us an email at info@ajajtyres.com.au