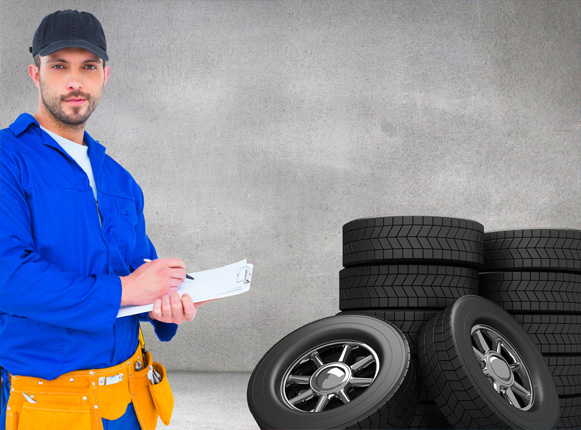 Michelin Tyres
Michelin was incorporated in 1888 by founding brothers Édouard and André Michelin as Michelin Rubber Factory, based in Paris, France. It has now matured into a global tyre-manufacturer. MICHELIN® Radial tyre, introduced in 1946 and titled the X Tire is now standard design of the current world passenger as well as light truck tires, having minor improvements done through the years. AJAJ Tyres (trading as Zoom Tyres & Wheels Sydney) and Wheels Sydney bring to vehicle-operators multiple varieties of Michelin tyres for light trucks, vans, buses and cars.
Harmony and Hydroedge
Harmony leads the passenger tyre line-up and carries a warranty of 80,000 miles, while the recent-most version, Hydroedge has a 90,000-mile warranty. The two varieties offer superb hydroplaning-resistance, with the straight tread design offering smoothness and quietness longer than the rather aggressive
Hydroedge tread-style. Michelin, however, rates the Hydroedge higher regarding fuel economy and tread life than the Harmony.
Energy Saver A/S
The Energy Saver A/S is yet another notable tyre in the passenger car line-up of Michelin. The tyre-manufacturer has been promoting improved gas mileage and low rolling resistance and improved gas mileage on their tyres, claiming this version as the most fuel-efficient. It carries a warranty of 65,000 miles overall, except for just a few of its sizes and is a good choice for drivers seeking to optimize on fuel economy.
MXV4
Michelin brands the MXV4 series as luxury performance touring tyres. It implies that they offer better braking and cornering and performance than does a standard tyre, though with a quiet, super smooth ride. Primacy MXV4 version offers a warranty of 60,000 miles with the Energy MXV4 having a 50,000-mile warranty. This is quite high for such tyres with very high-speed ratings. Just as other Michelin tyres, this version performs very well in wet weather.
Pilot Exalto PE2, Pilot Exalto A/S and Pilot Sports A/S
These three tyres are unlike most high-performance tyres rated for between 30,000 and 35,000 miles and carry warranties of 45,000 miles. Sport A/S comes in sizes for larger sedans that take 17″ and 18″ going forward and offers exceptional performance. Exalto A/S is availed in sizes for smaller cars, being a more medium/high-performance version. The two versions are both M+S rated which distinguishes them from other high-performance tyres. Exalto PE2 is availed in sizes lying in between these two and appears almost identical to Pilot Sport 2. As well, it is more of a medium/high-performance tyre but does not carry M+S rating.
Pilot Super Sport and Pilot Sport 2
Michelin's ultra-high performance tyres, Pilot Sport 2 and Pilot Super Sport are among top high-performance tyres in the market. Super Sport is the latest top-tier version. These tyres do not have M+S rating, meaning they are unable to go through chain control. That said most high-performance summer tyres perform just as well as high-performance all-season tyres. These tires are however designed to provide good grip on the road without wearing out easily.
LTX A/T2, LTX A/S2, Latitude Touring and Cross Terrain
LTX series are the most popular SUV and Truck Tyres Michelin manufactures. They are available in both LT and P-metric LT sizes. The LTX A/S2 is and all season truck tyre with a 70,000-mile warranty, whereas the all-terrain A/T2 tyre comes with a 60,000-mile warranty.
Call AJAJ Tyres (trading as Zoom Tyres & Wheels Sydney) and Wheels for further assistance in having Michelin tyres installed on your vehicle or other inquiry. Quotes are also available online at our website.