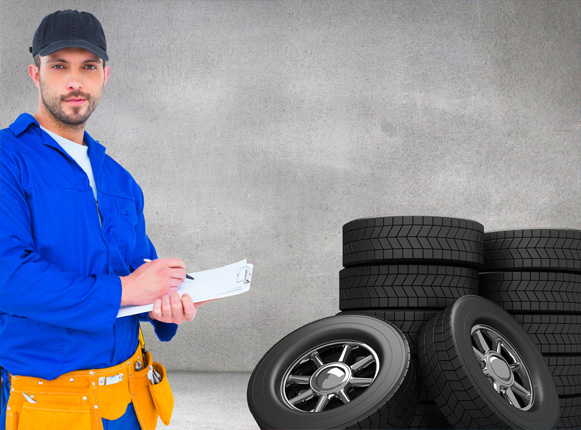 A Gift From AJAJ Tyres – Affordable Tyres For Sale in Minto
Tyres are the most essential and crucial part of any vehicle. Due to their direct and prolonged exposure to the road and to friction, they tend to wear out faster. They also play a major role in the safety of all your journeys. Due to these reasons, their manufacturing becomes expensive and more often than not, Cheap Tyres are hard to find. Until now.
Call us on 0414 969 969
AJAJ Tyres: We believe dreams can be driven to reality with the right Tyres!
Who says that it is too expensive to dream? We say go ahead. Dream – and dream big – because our Affordable Tyres in Minto are well within your budget! AJAJ Tyres has spent over 20 years perfecting this business for our customers. Now we are proud to serve an average of 20,000 customers every year.
It is definitely more than safe to say that we offer the Best Deals on Tyres and have the best customer service in NSW, Australia. We work hard to ensure that our customers return with a smile on their faces and pride in their hearts at having found the best Tyres for Sale.
We have got heaps to offer and more!
AJAJ Tyres is more than just a company that offers Cheap Tyres in Minto. We also offer a number of other services such as:
Tyre Repairs and Restoration
We know that buying a new Tyre after minor issues can be stressful, especially when you are on a budget. We get that. Thus, we offer to rebirth your Tyres at reasonable costs so that you won't have to worry about new Tyres for a long time.
Our people are experts in Tyre repairs and restoration and we can handle everything from repainting to wheel bent repair.
Our team of experts will perfectly align the front wheels or the front and rear wheels to the centre line of your vehicle should you require that of us. We know how dangerous it can be for anyone sitting in the vehicle whose wheels aren't properly aligned. Thus, we aim for perfection in what we do for our customers.
Other than that, we also offer services like:
 Tyre fitting
 Wheel balancing
 Tyre Recycling
 Scratched Rim repairs and much more
Cheap Tyres does NOT mean poor quality at AJAJ Tyres
We are a company that understands the worth of the quality of the products that we are selling. Thus, we offer our customers a wide variety of brands of  Wholesale Tyres to choose from. Amongst the many that we sell are:
    Bridgestone
    Bf Goodrich
    Atturo
    Continental
    Nexen
    Silverstone
    Pirelli
    Dunlop
    Kumbo
    Pace
    Windforce
    Accelera
    Minerva
    Pegasus
    Toyo
    Achilles
    Falken
    Firenza
    Gladiator and many more.
The only point of having so many brands in our stock is so that you can have your pick and not just settle for whatever's available. We love to have our customers spoilt for choice with a wide range of Affordable Tyres Bankstown.
We also bless our customers with seasonal Tyre offers like buying a second Tyre for half the price of the first. Moreover, we tend to reward the loyalty of our customers with freebies and special offers every now and then.
Hence, if you are someone looking for Tyres for Sale in Minto, AJAJ is the company for you. Contact us via email  info@ajajtyres.com.au for more information or give us a call at 0414 969 969. We look forward to hearing from you!