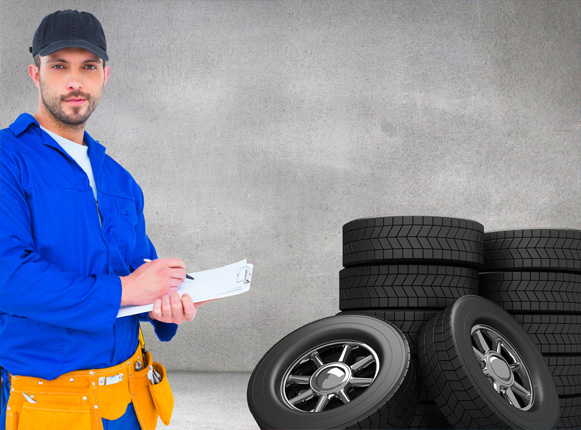 Pirelli Tyres
Tyres from Pirelli are among the major brands AJAJ Tyres (trading as Zoom Tyres & Wheels Sydney) & Wheels Sydney offers assorted tyres for use on commercial and passenger vehicles, light trucks, 4x4s and SUVs. Pirelli Tyre has since 1872 gone beyond technology limits to attain superior levels of performance. It brings to vehicle owners advanced tyre technology through outstanding in-class winter tyres, all season tyres, touring tires as well as high-performance Tyres for Trucks, cars, motorsports and motorcycles. Pirelli features an array of products designed to reach ultimately peak comfort and performance in all patterns of weather and on all roads.
Pirelli is the fifth largest manufacturer of tyres worldwide and leads in "Premium" tyres, which are high range segments having high technological content. The Italian firm was awarded the exclusive tender for supplying tyres to FIA Formula One World Championship in-between 2011 and 2013. It has sponsored motorsport competitions for over a century and the first win being the Paris to Peking epic road race.
Use of the latest tread compounds has enabled the tyre manufacturer to achieve superior tread wear; exceptional handling, excellent traction and a comfortable ride overall on their tyre-brands. Pirelli tyres are the product of extensive experience within the tyre industry along with top-notch quality arising from extensive research and development. Their manufacturing process incorporates the aspects of eco-friendliness and safety. A diverse range of Pirelli tyres is available to suit the varying requirements of clients.
Brands
There are quite a number of brands of Pirelli tyres that include:
Carrier-offers a new beginning to operators of vans. This version features a premier tread pattern and compound, which makes it a genuine premium product customized for vans.
Chrono-offers improved safety in aquaplaning as well as moderate winter conditions. Users of this tyre-version also enjoy outstanding control on slippery surfaces along with safety when carrying high loads regardless during wintertime.
Chrono Winter-is a commercial winter tyre that provides superb performance during times of winter. Pirelli Eufori is characterized by integrity and safety at high speed, with its Run Flat tyre performing well in severe and even mixed conditions. This is especially the result of its remarkable grip characteristics while negotiating corners.
The P Zero Asimmetrico-features a new asymmetric tread design that exhibits superior characteristics of braking and handling. Its users can also expect improved structural stiffness for integrity and driving of high performance.
P Zero Corsa Direzionale-is yet another Ultra high-performance Pirelli tyre that is produced using a racing-style compound. P Zero Direzionale offers precise directional stability at high speed, apart from also exhibiting exceptional grip-levels.
P Zero Nero-on its part ensures that drivers equally excellent grip precise cornering even when under extreme stress together with optimal safety levels treading on wet asphalt. P Zero Nero GT is driven by evolution of P Zero Nero and features enhanced performance along with wear resistance that avoids compromising sports performance. The L6 Citinet is yet another superb Pirelli brand for your vehicle.
Pirelli Tyres FAQ: Answers to Your Tyre Queries
1. Are Pirelli Tyres good?
Yes, Pirelli is renowned for producing premium tyres known for their performance, safety, and durability. Their tyres are often favoured by drivers seeking high-quality products.
2. What types of vehicles do Pirelli Tyres cater to?
Pirelli manufactures tyres for a wide range of vehicles, including passenger cars, SUVs, trucks, and motorcycles.
3. Are Pirelli Tyres suitable for all seasons?
Pirelli offers a variety of tyre models, including all-season, summer, and winter tires, catering to different driving conditions and needs.
4. How do I choose the right Pirelli Tyres for my vehicle?
To select the right Pirelli tyres, consider factors such as your vehicle type, driving conditions, and your specific performance and comfort preferences. You can also consult a tyre professional for guidance.
5. Where can I buy Pirelli Tyres?
Pirelli tyres are available through authorised dealers, tyre retailers, and online stores. Pair "Tyre Near Me" with location in online search. You can check with local tyre shops or visit Pirelli's official website for more information.
Looking for the 'Affordable Tyres Near Me' for your vehicle? Consult AJAJ Tyres (trading as Zoom Tyres & Wheels Sydney) for top-quality Pirelli tires. Contact us via our website or visit our Yagoona and Ingleburn Shops or our serviced areas. Our team is ready to offer advice on the most appropriate Pirelli Quality Tyres for Sale for your use.