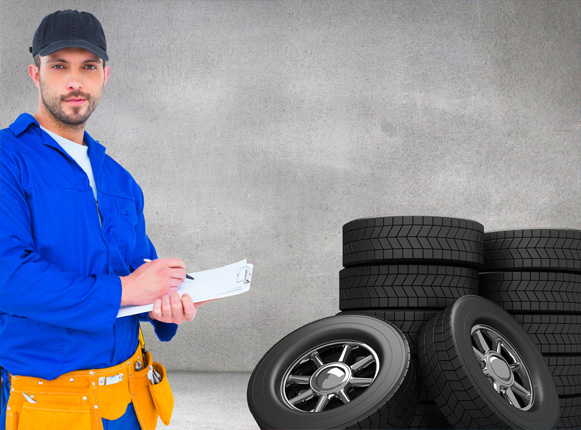 Silverstone Tyres
Silverstone, a brand that is built for performance, and a manufacturer that is established as a global tyre manufacturer, serving over 60 countries since its first tyre rolled off the line in 1988, is a quality tyre brand. The brand is one that stands for the highest standards in tyre manufacture, producing quality tyres that offer superior performance.
Silverstone is a brand that revolves around a quest to offer safe and durable tyres through outstanding advanced technology to ensure control systems. The Silverstone line of tyres are built for passenger cars, rally tyres, light and heavy commercial vehicle tyres, to industrial and agricultural tyres, high-performance vehicles, and 4x4s.
The company is one that has earned an award from international quality governing authorities like USA's DOT Marking of Quality, UK's E11, Malaysia's SIRIM and the ISO 9002 BVQI Certification of Quality Management. Silverstone is a company that caters to the needs of their customers, constantly improving their tyre brand with innovations and technology to meet the high demands of today's drivers. They are a company that leads the way in breakthroughs within the industry with patterns and designs that stay ahead of the competition.
They are also a strong provider of "off road" tyre and Wheel needs, developing and servicing tyre markets throughout the world with Tyres that meet the conditions of off-road terrains. The company is one that offers lawn & garden, turf & utility, industrial construction, farm, rough terrain, ATV, non-marking and rubber tracks.
Silverstone is a manufacturer that is known for tubeless, low profile, radials, and all steel radials market segments as an outstanding tyre manufacturer.
Summer Tyres
Silverstone summer tyres are among the three types of tyres of this brand. The tyres are characterised by a great performance at temperatures higher than 7°C. These types of tyres are manufactured using a special rubber mixture that ensures appropriate grip and short breaking distance. For summer weather tyres, they are a great choice in a tyre, meeting safety and quality standards.
Silverstone Winter Tyres
Silverstone winter tyres are specifically designed to retain flexibility in low temperatures (below +7C). A special tread rubber compound is used to ensure good braking/traction performance on snow/ice and other road conditions like wet roads and cold, icy roads.
Silverstone 4×4 Tyres
Silverstone 4×4 tyres are designed for the off-road warrior. The company is one that manufactures innovative and high-performance tyres for off road driving. Whether asphalt, rocky or muddy roads, sand dunes or snow, they have the 4×4 tyres that allow you to enjoy the terrain that offers that pleasurable off road ventures.
Contact Us Today
For more information on Silverstone Tyres, or to speak with one of our specialists about our full stock of inventory, specials and discounts For Tyres Available for Sale, give AJAJ Tyres (trading as Zoom Tyres & Wheels Sydney) a call at the number below. We are your tyre supplier that will fit you to your specific needs.
Call us at (02) 9793 9285 / (02) 8798 7610 / 0414 969 969