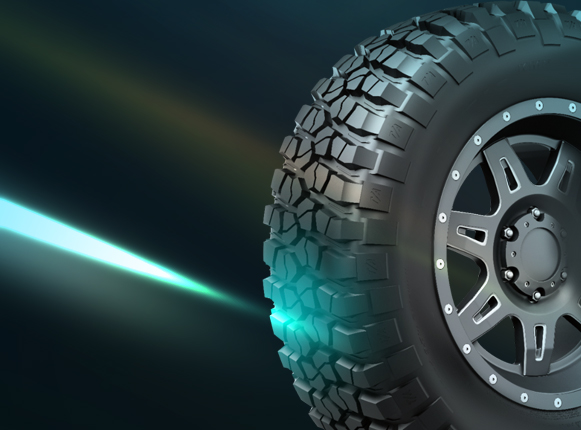 4WD Tyres Sale Sydney
With years of experience in the business, we know how to fit our customers with their best choices in 4 Wheel Drive Tyres. We stock premium big brand names, offering you custom packages that fit your budget.
AJAJ Tyres is renowned for providing Sydney 4×4 vehicle owners with the cheapest and most reliable brand name 4WD Tyres in Sydney. Tyres that offer the performance, grip, control in wet and dry road conditions and safety. With our fitment technology, we can guarantee fitment for all small to medium sized 4×4 Vehicles.
Our Commitment Is To Expertise
AJAJ Tyres takes a strong commitment when it comes to the best & safest Tyres for our customers. And, a strong commitment when it comes to the best prices. We are a team that is enthusiastic about what we do, and one that has the knowledge to properly fit you with your best selection of 4×4 Tyres. Our staff is one that is friendly, accurate and has the concern about you and your vehicle's safety to properly assist you in your selection of 4 Wheel Drive Tyres in Sydney.
Our team is highly trained in all the ins and outs of 4×4 Tyres for Sale in Sydney and has a great deal of experience in test driving 4×4 vehicles to ensure that they have the "Real World" experience to properly assist our customers when buying & repairing Tyres.
Biggest 4X4 Tyres Brands Selection
AJAJ Tyres is the Tyres Store in Sydney that offer 4×4 owners the biggest stock of online and in-house Tyres. Our stock of Tyres includes 13″ x 22″ budget and premium big brands, so you have the best choices in Tyres. Get all the big brand names like 4×4 Michelin Tyres, 4WD Goodyear Tyres, Mud Terrain, and 4 Wheel Drive Pirelli Tyres at the cheapest prices in Sydney.
We Have The Tyre Centre To Keep Your Tyres Going
With our authorised OTR technicians, you have all the services you need to keep your tyres going their longest. We repair minor and major tyre punctures and provide Front & Rear Wheel Alignments and Premium Wheel Balancing to ensure that your Tyres are properly wearing and performing.
We work with the leading 4WD Tyre Brands in Australia and globally to stock our customers with the best selection of budget and premium Tyres. We will not fit a vehicle unless it is the right vehicle tyres.
We Make the Shopping Difference
AJAJ Tyres makes the shopping and buying difference when purchasing Tyres. We have the experience and the team of auto professionals to properly fit your auto so that you get the best ride, noise reduction, longevity, safety, and performance. We also have the specials and the price guarantee that our Tyres will be the cheapest in Sydney or we'll match the price.
Our 4X4 Tyres Specials Include:
Buy 1 Tyre, Get 2nd Tyre HALF Price ( On Selected Tyres Brands & Sizes)
Buy 4 Tyres and save big with:
20 Percent off Wheel Alignment
20 Percent off Pink Slip
20 Percent off Battery
*Conditions apply
AJAJ Tyres has the expertise and the experience in Four Wheel Drive Tyres Sales, Fitting and Installing Mud & 4×4 Tyres, so you are in control of the road. If you are planning to sell your old 4wds for cash in Sydney visit Cash Car Removal & in Melbourne Atlas Car Removals
We also provide our customers with free 4×4 Tyre Recycles, offering a convenient way to do something healthy for the environment.
Contact Us today for Tyre assistance or to check stock or prices on Tyres. We stock all the big brands at great prices and have the expertise to properly direct you with your best choices.