Zeta Tyres
Affordable Tyres, quality services, and the assistance you need which guarantees excellence in sales & services. This is the perfect definition for AJAJ Tyres. We are the wholesale Tyre suppliers that sell Affordable Zeta Tyres in Yagoona and Ingleburn . Need a set of Michelin Zeta Tyres? You will find them in stock at AJAJ Tyres. Maybe a Bridgestone Tyre substitute? Get it at the best price here, with us! Regardless of the brand, and the type of Tyre you need, you'll surely find them at AJAJ, with guaranteed the best prices.
Call us at Yagoona: (02) 9793 9285, Ingleburn: (02) 8798 7610 OR Mobile: 0414 969 969.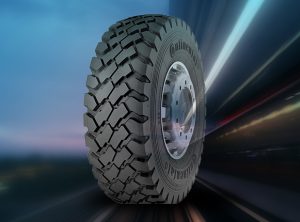 Michelin Zeta Tyres for Sale in Yagoona & Ingleburn
At AJAJ Tyres we strive to continue to be the most sought-after Tyre source in Yagoona and nearby areas, that offers sales & services which has the power to surpass our competitors. We got everything you need:
Tyres For Sale
Wholesale Tyre Prices – All the Big Brands at affordable rates!
Tyres Fitting
Summer & Winter Tyres
Front & Rear Wheel Alignment
Mud Tyres for Sale
Wheel Balancing
Wheel Restoration
Wheel Machining
Great sales with great Tyre Services! Get the Tyre & wheel deals you require today!
About Zeta Tyres
In 2007, SD International bought the ZETA Brand from Michelin Europe as the 2nd private label of the company. In the same year, ZETA TBR was launched in the market.
Then in 2009, ZETA PCR was launched to market in November, and they used the most advanced Tyre making machines and testing facilities, such as VMI, Krupe, Fisher etc. Zeta Tyres manufacturing also used a modern management system to monitor production quality during each phase of the whole procedure. Every ZETA PCR pattern was designed from up to date EU technology. All designs met the new Regulations regarding Wet Grip/Rolling Resistant/Noise, same as ZETA TBR.
In 2013, Alventi design was released to market-a new Ultra-high performance summer tyre pattern and new designs were welcomed both from market and final user.
Wholesale Tyres Sale
We have the most extensive stock of big brand Tyres in Australia. Our stock ranges from 13″ to 22″. Budget brand or the big brand names, Buy affordable Tyres, we guarantee that you will get a wide range at an affordable rate! We stock tires according to your vehicle- car, truck, 4×4, light truck, van, SUV, etc., and we guarantee fitment. If we don't have them, we'll order them!
Get The Big Brands At The Prices You Want
Buy Tyres Cheap offers the big Tyre Brands at the prices you want. Our Tyres stock is massive, and we guarantee if we don't have what you are looking for in stock, we will quickly have them on their way to our shop or your location. We guarantee fitment and quick shipping. Get the Tyres you want today!
Accelera, Antares, Achilles, Aptany, Auplus, Atturo, Austone, BF Goodrich, Bridgestone, Continental, Delinte, Daewoo, Firenza, Federal, Falken, ,Dunlop, Forceum, Fullway, Goodride, Gladiator, Goodyear, Hero, Hercules, Hankook, Hifly, Herovic, Ironman, Kenda, Kumho, Kingstar, Kinforest, Landsail, Lizetti, Lexani, Maxxis, Mastercrat, Michelin, Nitto, Nexen, Minerva, Ovation, Pirelli, Pegasus, Pace, Roadstone, Sailun, Rotalla, Silverstone, Superia, Zeta, Toyo, windforce, Westlake, and more!
Why Choose Us?
AJAJ Tyres is your best bet for big brand Tyres & outstanding Tyre & wheel services. We have years of experience in the industry and a team of authorised OTR Repair Technicians. We have built our reputation on providing vehicle owners with brand Tyres at wholesale prices and having a team of skilled technicians and Tyre specialists that provide the assistance our customers require to provide them with all their needs.
Our team has the knowledge that others don't like mechanical engineering and tool making. With the expert knowledge of our crew, we keep our reputation as the best repair and restoration team, strong. We also provide our customers with the assistance they require in selecting their Tyres and offer the largest stock of big brand Tyres in Yagoona and Ingleburn. Our staff is professional and always courteous, offering you the best in Tyre Sale & services.
Our team of specialists thrives in what they do, and it shows in the service they provide our customers. With many years of experience, we are experts in all aspects of Tyres and rims. Our stock of Tyres for sale is one that is massive. Our Tyre and wheel services are exceptional in workmanship and value.
Contact Us Today
AJAJ Tyres offers Tyre and wheel assistance over the phone, on our web page, and in our store. To check stock or schedule services, please contact us at the number below. Prices can be obtained through our "Get a Quote" form at the top right of this page. And, our Tyre specialists are always ready to assist you at our Tyre center in Yagoona or Ingleburn.
Call 0414 969 969