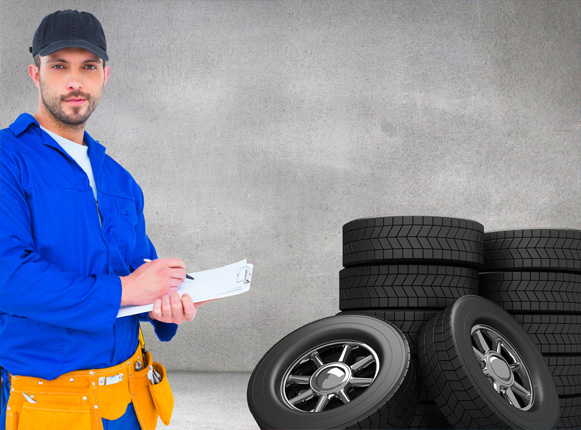 Zoom Tyres to fight your ultimate battles on rocky roads – Berala
AJAJ Tyres (trading as Zoom Tyres & Wheels Sydney) is dedicated to offering services and products that allow for optimal driving experience by limiting noise, harshness, and vibrations on the road. We understand how you wouldn't want to spend a fortune on your Tyres and the price you pay is exactly what we have quoted. Everyone at Zoom Tyres Berala strives to guarantee safer and comfortable rides at Wholesale Tyre prices while reducing the negative impact on the environment.
Our wide range of services ensure you maximise the life of your Tyres-
Tyres supply and Fitting
Wheel balancing
Batteries repair
Whippers
Pink slips
Brake pads replacement and repairs
Globe lights
Car servicing and batteries
Wheel repair and restorations
Tyre repair and restoration
Tyres fitting – Zoom Tyres Berala
Our mechanics are thoroughly trained to handle, fix and fit Tyres to ensure your vehicle is properly aligned and balanced. We want you to reap the maximum benefits from your Tyres while ensuring enhance longevity and reduced tread wear. If your Tyres are improperly fitted, it endangers your life and the lives of your loved ones. Zoom Tyres Berala minimizes the risks involved in driving to ensure the highest safety. Additionally we also offer thorough checkup, alignment of new Tyres and wheel rotation.
Wheel alignment Berala
We are equipped to precisely measure and then position your wheels. This will not only enhance your Tyre life but will minimize the amount of wear your Tyres may incur. It is absolutely vital to have your wheels set correctly. We are committed to ensuring enhanced handling and grip. Thanks to our premium wheel alignment services, you will be safe on the road and your vehicle shall be easier to handle. We offer front wheel alignment services that ensure the front wheels are perfectly aligned to the centre line of your car.
Wheel balancing
Any kind of noise or vibration in your steering wheel may need servicing at once. This implies your wheels are not balanced correctly and can be immensely unsafe for your on-road ventures. It can be worse if your Tyre unit and wheel is out of round. This will adversely affect the wear on Tyres, steering and your suspension system, bearings and shock absorbers. Our professionals are backed by years of automotive experience in this regard and will get your car up and running in no time. AJAJ Tyres (trading as Zoom Tyres and Wheels Sydney) will attend to all these problems and come up with expert solutions to eradicate the same.
Tyre repair
We are trained to undertake any minor repairs and even major ones that go beyond a simple puncture. Our services are open to any and every vehicle from sedans and SUVs to light trucks and 4WDs. We actively tend to punctures that have a tread depth of 1.6mm. Our specialists seal the Tyre's casing thus preventing any contaminants or moisture to enter the structure or casing.
Rim repair services
Any encounter with a pothole or gutter means red flags for your vehicle. If your rims are scratched or damaged we will take care of it. Our specialists will repair and restore your rims to their previous condition. Additionally, we can provide expert suggestions on polishing, painting and clear coating old rims to give them a complete makeover.
To book our services or schedule a Tyre repair and restoration service get in touch with our friendly team. They will furnish you with all the relevant information and answer all your queries. Find out how we can help you and provide you with ultimate Tyre and wheel solutions.