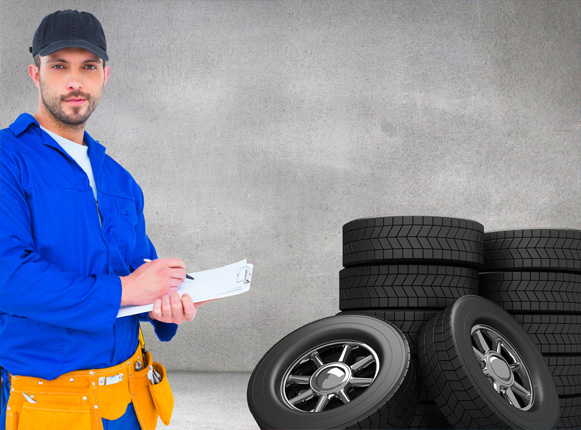 Tyres that suit not just all vehicles but also your budget – Sandy Point
AJAJ Tyres (trading as Zoom Tyres & Wheels Sydney) brings you the most exciting and latest offers from the largest and exhaustive range of Tyre brands. Drawing on decades of experience in the industry, our team of professional experts use their specialised knowledge and skills to ensure that our customers are always at the receiving end of the right service, advice and suggestions. We ensure you are thoroughly empowered before making an informed choice. Zoom Tyres Sandy point specialises in the fitting and sale of Tyres for industrial, private and commercial use, supplying a comprehensive range of budget and premium Tyres that will adequately suit your driving needs. We are your one stop shop for best price Tyres, Sydney and unbeatable Seasonal Tyre offers.
Wheel alignment
To get the best economy and performance out of your Tyres, this is a vital maintenance task. A four wheel alignment ensures all the wheels of your vehicle are perpendicular to the ground and parallel to each other by adjusting the suspension of the car. Three primary angles contributing to precise wheel alignment are camber, caster and toe. We ensure the front and rear wheels of your car are parallel to the Tyre beside it. Our mechanics run routine wheel alignments to help you get the optimal performance out of your vehicle while saving you money in the long run. We have a reputation for demonstrating competence and handling tasks like these skilfully.
Tyre brands
Our Tyres for sale inventory has a wide range of Tyres from 13" to 22' ideal for all vehicle types and meeting diverse driving requirements. If you come to us, we guarantee you can find the perfect fit regardless of the vehicle- we have Tyres for everything from sedans, SUVs, Utes, commercial vans, light and heavy trucks, 4WDs etc.
We supply renowned international brands that have a global presence-
Silverstone
Bridgestone
Kumho
Toyo
Hankook
Continental
Naxen
Nankang
Pace
Pirelli
Michelin
Dunlop
Tyre fitting
At Zoom Tyres, we strive to provide our customers with a smooth Tyre buying and fitting experience. You can easily choose a fitment centre near you from our extensive network or we can come to you. We are extremely skilled when it comes to handling or fixing Tyres. It is essential to get a proper Tyre fitting to maintain the proper balance and alignment of your automotive. Additionally, since we are concerned about your safety on roads we provide wheel rotation services, thorough checkup and Tyre alignment services.
Tyre repair and restoration
At AJAJ Tyres (trading as Zoom Tyres & Wheels Sydney) productivity is a science. we are fully equipped to undertake any major Tyre repair demand that goes beyond a simple puncture for all kinds of vehicles including sedans, SUVs, light trucks 4WDs etc. we also attend to punctures and flats. If your puncture has a tread depth of no less than 1.6mm we can easily seal the casing to prevent any moisture or contaminants from entering the structure. We are here to offer innovative quality solutions that will maximize the life of your Tyres while enhancing productivity. We have advanced and sophisticated tools at our disposal to deliver cost saving performance.
Contact us
For Cheap Tyres Sydney at wholesale Tyre prices, we are your one stop shop. Our exciting deals include our buy one Tyre get second at half price offer. We'd be more than happy to answer your questions and provide expert solutions to your Tyre and wheel problems. Since you are valuable, your feedback is of utmost importance. To book our Tyre services call us today.