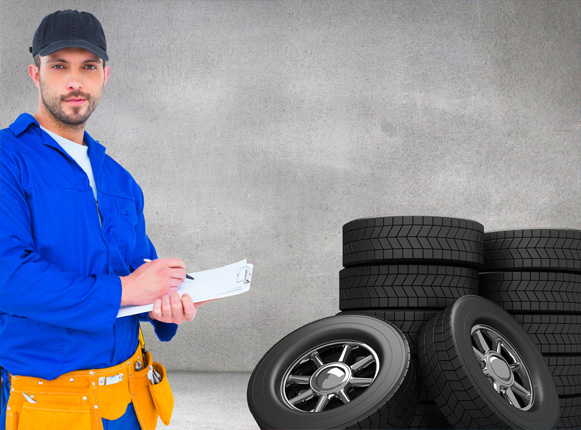 Zoom Tyres Enfield- the informed choice for optimum performance
Our comprehensive range of Tyres guarantee high performance on races and roads, whether it is commuting or shopping to commercial purposes or off roading in the most adverse conditions, our Tyres are suitable for every season or condition. Besides, we also offer Tyre and wheels services to fix all our Tyre related problems now not just in our stores but also your own location. For unbeatable offers, wholesale Tyres and services at reasonable prices, AJAJ Tyres (Trading as Zoom Tyres & Wheels Sydney) is your one stop shop.
Why choose us?
Whatever is your kind of motoring or vehicle there's a right Tyre for you in the right size. And it's with our comprehensive range that you can find it. For outstanding economy, mile after mile of luxury, sporting performance on or off road in either summer or winter or both we deliver. From 13" to 22" Tyres we have it all.
Our experts specialise in Best Tyre prices, Sydney and are here to furnish you with all the relevant information pertaining to the right Tyre choice for every kind of requirement. Backed by years of experience and expertise, our Tyre specialists deliver proven performance.
Zoom Tyres boasts of premium quality Tyres for sale at affordable prices that you won't find anywhere else. Our inventory has stocks of all international budget and premium brands displaying global excellence in every aspect including Silverstone, Bridgestone, Kumho, Pirelli, Goodyear, Toyo, Continental, Dunlop, Michelin, Pace, Diamondback, Windforce, Nankang, Naxen etc.
Our philosophy strives to guarantee authentic driver satisfaction regardless of the vehicle or the journey.
We care deeply about our customers and are dedicated to offering products and services that provide durability,great value and of course peace of mind.
We adhere strictly to eco friendly principles and guidelines. Our Tyre recycling procedures reduce landfill waste and eliminates any risk of fire and toxin release. We either recycle them or reuse them to make roads, athletic tracks, playground surfaces, asphalt, gardens or insulating materials.
Our seasonal Tyre offers and discounts are unbeatable – with our buy one get second for half the price and the best deal on Tyres on specific brands and sizes, we are your one stop Tyre and Wheel shop.
We cater to everything from Tyre repairs and restoration to wheel repair or rim services. Whatever the problem, all you have to do is give us a call and we will render every assistance to you and your vehicle's needs.
Tyres for sale services in Enfield
At AJAJ Tyres (trading as Zoom Tyres & Wheels Sydney) we not only sell new Tyres for sale at Wholesale Tyre prices in Macarthur but offer an array of other services like Tyre fittings, repair and restoration of wheels and Tyres, wheel alignment and Tyre Balancing, we want to ensure the safest and most comfortable ride for you for all your on and off roading adventures. We take extra care to cater to all your specific Tyre needs and requirements. Ours is a highly customized business ethics to build an ecosystem mutually beneficial to everyone.
Contact us
Our list of services and products are of the highest grade but not at sky high rates. Thanks to our wholesale price structure, we have affordable rates for everyone and guarantee 100% customer satisfaction. We assist you in making Tyre choices that are truly smart, sustainable and good not just for your conscience but also wallet. Our customer care executive is here to assist you. For cheap Tyres sydney, we are your one stop shop.