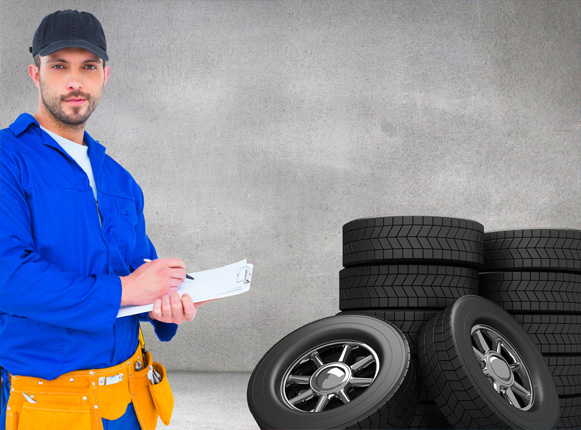 Wholesale Tyre Deals in Spring Farm
AJAJ Tyres is offering price beat guarantee on Tyres and some mind blowing Tyre deals in Sydney. You can buy one Tyre and get half price on the remaining Tyres that you buy.
To know more about our deals at AJAJ Tyres, call us 0414 969 969 at your earliest convenience and let our professional team give you an in-depth report on different types of Tyres according to your needs.
Car and Tyre brands at AJAJ Tyres
We at AJAJ have almost every brand of Tyre catering almost every brand of car. Not only do we have all the major Tyre brands but also every Tyre size available at your disposal. If you want to know which size is suitable for your car then head over to AJAJ Tyres outlet and we will guide you through the process. You will also get Seasonal Tyre offers at Ajaj.
However, if you want to know about your Tyre size needs just by staying in your couch and looking at your phone, then head over to the 'Tyre' section of our website to learn more.
Some of the major Tyre brands at Ajaj are following:
Bridgestone
Diamondback
Dunlop
Goodyear
Kumho Tyres
Pirelli Tyres
Kumho
We have a large variety of premium, top of the line Tyres. We also have more economical options and the best prices on Tyres in Macarthur, which would give you a good run while affecting your bank account in the least possible way.
What's more at AJAJ Tyres?
Well, apart from the best Tyre deals in Spring Farm, we also offer Tyre repairs and restoration. Some of our services are:
Wheel Polishing: If you have got your wheel damaged or if your wheels have become dull overtime then it's time for AJAJ to take care of your problems with detailed care. Our state-of-the-art facility has air extraction and filtration systems installed so that the new paint on your Tyres don't get destroyed because of dust particles or humidity.
Damaged wheel repair: Wheels can get damaged due to many reasons but the most common reasons are accidents or hitting the car hard in potholes. With AJAJ, you need to sit back and relax because our experts know how to tackle any situation no matter how complicated. We will bring your Tyre back to the condition and you'd be surprised if it is a brand new Tyre or a repaired one.
Damaged wheel repair includes:
Bent wheel repair
Scratched rim repair
Refurbishing the wheel
Other than the aforementioned services, we also offer:
Front-wheel alignment
Wheel balancing
Anything that is related to Tyres, just call at 0414 969 969
How to contact AJAJ Tyres?
If you are an introverted person and want to do everything on the internet then you can check out this website to know more about the Tyre sales, Best deal on Tyres, Tyres repairs and reconstruction, Tyres for sales in Spring farm etc. You can also get in-depth information on different types of services we offer at Ajaj on this website.
However, if you feel stuck then call us at 0414 969 969and connect with our professional individuals who will guide you with all the details.
After gathering all the information at home through our different channels, you can visit AJAJ Tyres outlet for a very little time to get your work done. Our workers don't take long to fix all your issues unless the problem is severe.