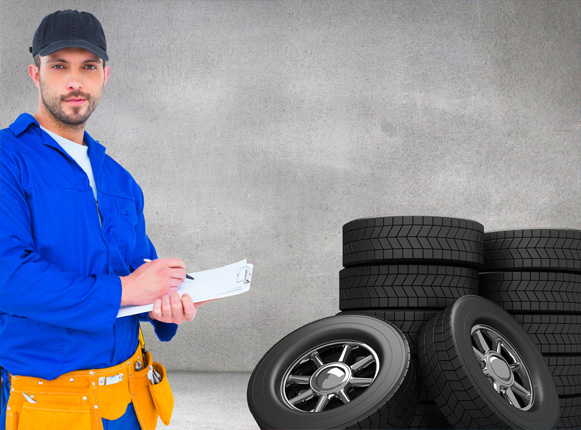 Tyres for sale in Curran Hills – Call 0414 969 969
You want to change Tyres and looking for cheap Tyres Sydney? AJAJ Tyres is offering you Tyres sale at a price beat guarantee in Curran Hills.
At AJAJ Tyres we have each and every major brand at the best Tyre price that a common Aussie can look for. Our range of brands include economic options and some high-end brands. Hence, you would have a broad variety of options and on top of that, our expert team with years of expertise to rely on.
Our best deal on Tyres is you buy one and get a 50% discount on the second Tyre. The wide variety of brands include:
Continental
Dunlop
Goodyear
Pace
Daewoo
Hankook
Mastercraft
Toyo
Kumho
Silverstone
Windforce
Bridgestone
Hero
Kenda
Michelin
However, there are many more wholesale Tyres prices at the disposal on our outlets. You can just visit the Tyres (By brand) section on the website to know all the available brands.
Tyre fitting
We at AJAJ Tyres not only sell you the product but also fit the Tyres in front of you for your trust and comfort. After all, we have to build a long term relationship of trust with our customers.
What's more at AJAJ?
To be honest, there are a lot of problems related to Tyres and it's not always the case that your Tyres get old and you bring your car to just replace your old Tyres with the new ones (for which we provide the best Tyre prices in Sydney)
In many cases, it's the usual accidents or some unusual circumstances which create a big hassle for you. For example, you hit your car in some sharp object and get your Tyre busted. Our expert Tyre repair and restorations staff has got you covered. With their precise expertise in such issues, they will know exactly how to treat your busted or punctured Tyre without tearing apart the inner treads.
Responsible Tyre Recycling in Curran Hills
At AJAJ Tyres, environmental protection is our utmost priority. We all know that there are hundreds of thousands of Tyres getting scrapped every year.
Many end up in landfills or burned, which is really hazardous for the atmosphere. Burning the rubber creates fumes, which are dangerous not only for humans but for other species as well, and hence, we recycle the scrapped Tyres in the best way possible. The rubber taken out from the Tyres can be used in making the roads, or creating a soundproof room or making other rubber products.
Bent Wheel Repair in Curran Hills
Bent wheels look really odd on otherwise beautiful cars and, in some cases, when the bent is too hard, it causes a lot of problems and you might end up having a really hard hit on your pocket in the long run. They would damage the wheel bearings or causing a shake on the steering.
However, our Tyre expert personnel have a great knowledge of how to cater such difficult tasks with so much ease. Visit the nearest outlet of AJAJ Tyres if you have got the bent wheel issue and just sit back while our staff prepares your wheel with such precision that it would look just as new.
Apart from these, we provide almost every solution to any possible problems related to Tyres. Our services include but are not limited to:
Wheel alignment
Wheel balancing
Wheel refurbishment
Wheel polishing
Restoration of the wheel and painting
However, there are many other services as well, which you can find more about on this website. You can also talk to our experts by dialing 0414 969 969, who would be able to help you in detail regarding your specific issue.
Having said all this, we have to mention that our excellence lies in providing the best Tyre deals in Liverpool, which are unbeatable in all of Sydney. Not only do we have a wide variety of brands available, but also quite extensive Tyre sizes available too at very cheap Tyre prices. Our seasonal Tyre offers are remarkably low on prices.
Contact AJAJ Tyres Curran Hills
Intrigued? Just call at 0414 969 969 or email us at info@ajajtyres.com.au info@ajajtyres.com.au to know more about our offers and solutions. We would love to see you in person, as well. So stop for a chat at  one of our outlets if you are thinking about replacing, repairing or recycling your Tyres.