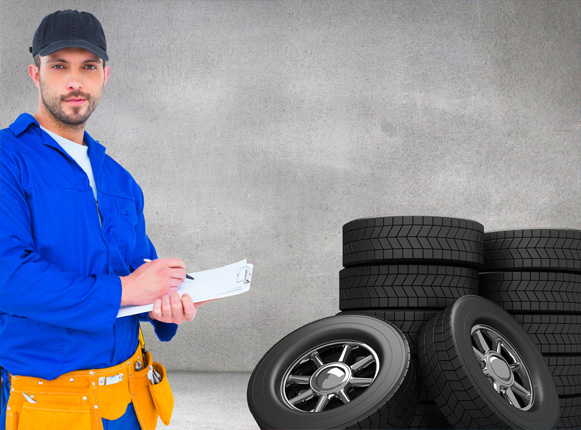 QUALITY TYRES FROM REPUTBALE BRANDS LANSVALE 2166
It's time to rediscover your joy of driving with our quality tyres!
At AJAJ Tyres, we offer the best quality service when it comes to restoring, repairing or repainting your Tyres. We have expanded our superior services across suburbs and various other locations including Lansvale. Our products and services fit all your Tyre requirements- whether they are for utes, vans, sedans. SUVs, light trucks and many more. Additionally, we also seek to ensure that you are enhancing the life of your Tyres. If you are looking for Wholesale Tyre Prices or reliable Tyre service at the most reasonable rates, along with the best Seasonal Tyre Offers AJAJ Tyres Lansvale are the professionals to call.
CALL 0414 969 969
Wheel Alignment Lansvale
In addition to our Tyre Repair and Restoration services, we understand how sensitive you are about your prized wheels and we will never let you down. Our professionals are well vested in wheel related problems and queries. They are equipped to provide the ultimate solution while maximizing profit for us and you. Our specialists are here to assist you when it comes to measuring the positioning the wheels on your car to ensure they won't wear and tear. You will feel the difference immediately. Our services ensure smoother and faster drives. AJAJ Tyres are your go-to experts when it comes to wheel repair in Sydney.
Our Tyre Inventory
We are the proud owners of all renowned Tyre brands to ensure you get the Best Deal on Tyres, including Pace, Pirelli, Dunlop, Bridgestone, Kumho, Continental, Michelin, Goodyear, BF Goodrich, Toyo, Windforce and many more. Not only that, we provide a diverse range of Tyres for all vehicle owners and we have a stock brimming with winter, all season, summer and even mud Tyres. We are here to ensure our Tyres are versatile and aptly suited to all occasions. Our collection also lets you choose from budget to premium Tyre brands.
Damaged Wheel Repair
We are more than pleased to restore your wheels to the original condition so that they look as good as new. Our services cover cosmetic repairs and additional aesthetic enhancements for your pair. Whatever your wheel requirements are, we have got you covered. Our mechanics strive to restore your car's rims and wheel that may have incurred significant amount of damage, cracked or bent and demand machining. Bent wheels are a lot more cumbersome than you are aware of and are capable of permanently damaging your wheel bearings. At AJAJ Tyres, experts and fully certified wielders ensure not smoother but safer drives by repairing bent wheels and gutter damage.
Wheel Polishing
Besides specializing in Tyre Sales, we are here to restore your dull wheels into their former glory. AJAJ Tyres are fully equipped to polish them and give them a marvellous finish. Your wheels shall undergo expert polishing procedures to ensure all the dents and blemishes are successfully eradicated. Our mirror finishes guarantee a 100%c customer satisfaction which is why we are your one stop Wheel repair shop in Lansvale. We do everything from a basic clean to a polish and color matching to ensure your damaged wheel looks just like its companions. Our mechanics are professional welders and they can remove any and every scratch or chip.
Contact us
If you are looking for ultimate wheel solutions, what are you waiting for? Contact our friendly team today to avail all offers at Best Price Tyres Lansvale. We have very many satisfied customers because we adequately understand your Tyre requirements and demands and strive to meet all of them while upholding your best interests at heart. Our solutions are meant to reduce and nullify all your problems. If you have any queries, contact us today
CALL 0414 969 969