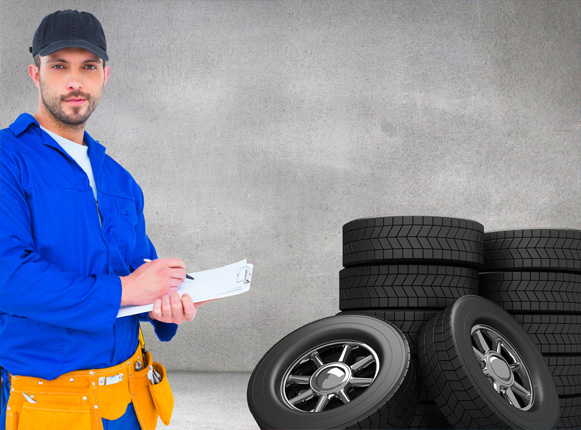 Tyres for Sale in Denham Court at Fantastic Prices!
AJAJ Tyres now offers Tyres for Sale in Denham Court at unbelievable prices. Our business has the pleasure of serving an average of 20,000 customers in a year! When it comes to Tyres, we're the experts in Denham Court!
Call us on 0414 969 969
AJAJ Tyres at a glance
Our customers travel to us from all around for our Affordable Tyres and the services and deals that come with them. We own the widest variety of Tyres for vehicles of all shapes and sizes, from cars to 4WDs, SUVs, trucks, Utes, and vans. Moreover, we stock all the brands of Tyres you can name including:
Silverstone
Bridgestone
Michelin
Goodyear
Pirelli
Apollo
Hankook
Sailun Tyres
JK Tyre
Double Coin
CEAT
Nokian Tyres
Brisa
Nankang and so many more.
We Aren't just about Cheap Tyres in Denham Court
Other than offering Tyres for Sale, we also offer other services to help our customers have the best Tyre shopping experience that they have never had before.  Amongst these services are:
Our Premium Wheel Balancing services
Tyre Recycling
Tyre Repairs and Restorations
Front and Rear wheel alignment
Our Goal
It is our utmost goal to be able to satisfy our customers to the best of our ability. With so many problems in our world, we aim to give our customers one less thing to worry about. With our unbeatable Wholesale Tyres, we can rebirth your worn out Tyres and help you drive your dreams to life!
What makes us special?
One word: Experience. Having customers come to us from all over Australia has given us the edge over our competitors and has enabled us to sell over 100,000 Cheap Tyres in Sydney! It has enlightened us to the major needs and wants of our customers and has, henceforth, given us the ability to meet our customers' demands with our wide range of Tyre Stocks.
All you have to do is tell us exactly what you are looking for and we will recommend the best Tyres for you in accordance with your budget and needs.
Our unparalleled customer services matched with the Best Deals on Tyres has enabled us to earn the loyalty of a far-reaching clientele that isn't afraid to travel a little or more, to our stores. And that's only because they know it will be worth every penny.
Your edge as a loyal customer?
Well, here at AJAJ, we value sincerity, hard work, perfection but most of all, the loyalty of our customers. Thus, as a token of our appreciation for all our customers that have been buying Tyres from us for a while (6 months or more), we offer special deals on almost all of our Tyres and services.
Moreover, we often bless our clientele with Seasonal Tyre Offers. An example of this is our stupendous summer deal:
 "Buy a Second Tyre from Us and We will Give It to You at Half-Price! It's just to say: 'Thank You for Shopping with Us.'"
Other than that, we also have several monthly offers on selective Tyres models with a price beat guarantee!
AJAJ Tyres have a total of two branches from where you may purchase your Tyres for Sale for Denham Court 2565. These branches are conveniently located in Yagoona and Ingleburn.
Contact us today at 0414 969 969 or through  email info@ajajtyres.com.au