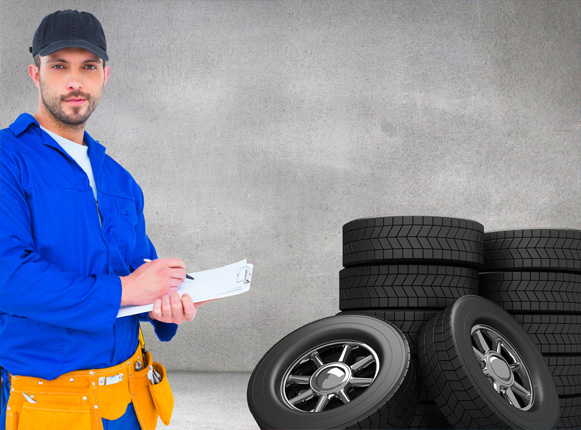 Georges Hall Tyres
Premium grade or budget, we have the stock of wholesale Tyres to fit your vehicle. With specials that can't beat, and exceptional services, we are your Tyre and wheel source in the Georges Hall.
Call:
Yagoona: 0414 969 969
Ingleburn: 0433 286 232
Mob: 0414 969 969
Our Services include:
Tyre Brands
Tyre Fitting
Tyre Repairs & Restorations
Tyre Recycling
Front & Rear Wheel Balancing
Wheel Repairs & Restorations
Tyre Brands
Our wide selection of Tyre Brands, budget or premium, include Silverstone Tyre, Dunlop Tyre, Michelin Tyre, Kumho Tyre, Bridgestone Tyre, Continental Tyre, Windforce Tyre, Diamondback Tyre, Pirelli Tyre, Pace Tyre, Nankang Tyre, Toyo Tyre, etc.
Tyres for Sale
We have a massive collection of Tyres for Sale. All our Tyres are appropriate and perfect fit for all kinds of vehicles such as Sedans, Light Trucks, Utes, SUVs, Commercial Vans, 4x4s, 4WDs and so on.
Tyres On Specials
Special Offer 1
Buy 1 Tyre Get 2nd Tyre for 50% Off
Special Offer 2
175/70r13 – $88
185/75r14 – $100
195/75r14 – $105
185/70r14 – $100
195/70r14 – $100 (*CONDITIONS APPLY)
Tyre Fitting
Tyre Fitting is an important part of our task. We do this to ensure that your vehicle Tyres are properly fitted to provide a smooth and safe run for the road. Besides Tyre Fitting, our specialists also provide wheel rotation, aligning new Tyres and round check-up.
Tyre Repairs & Restorations
AJAJ Tyres (trading as Zoom Tyres & Wheels Sydney) offers minor and major Tyre Repairs both in the shop and on the road.  Some Tyre Repairs cannot be fixed, such as a puncture larger than 6mm, simply because the plug will not make a water seal tight and the Tyre will not be safe. Two other examples of unfixable Tyres are punctures on the Tyre shoulder or if the Tyre has been driven by very low air pressure that causes damage to the body ply wires or cables have occurred. Our Tyre Repair mechanics can have your Tyre repaired in about thirty minutes.
Tyre Recycling
Unnecessary land consumption, fire risk, toxic waste and pest threat are all risks associated with Tyre dumping.  Tyre Recycling is an eco-friendly solution to disposing of Tyres. Being an environmentally conscious business, we offer Tyre Recycling taking your old Tyres and turning them into new materials for building insulations, athletic tracks, new Tyres and other products.
Wheel Repairs & Restorations
Bent wheels are a problem that causes wear on Tyres and vehicle vibrations, and should be fixed immediately.  AJAJ Tyres (trading as Zoom Tyres & Wheels Sydney) Repairs & Restores bent wheels, cracked, gouged, and chipped to their pre-loss condition.  Our facilities include advanced air filtration systems and machining equipment that ensures no damage to your paint occurs.
Contact Us Today
AJAJ Tyres (trading as Zoom Tyres & Wheels Sydney) is your source for wholesale Tyres and outstanding services. Our Tyre & Wheel specialists can be reached at the numbers below or through "Get a Quote" form at the top of this page.
Yagoona:  0414 969 969
Ingleburn: 0433 286 232
Mob: 0414 969 969