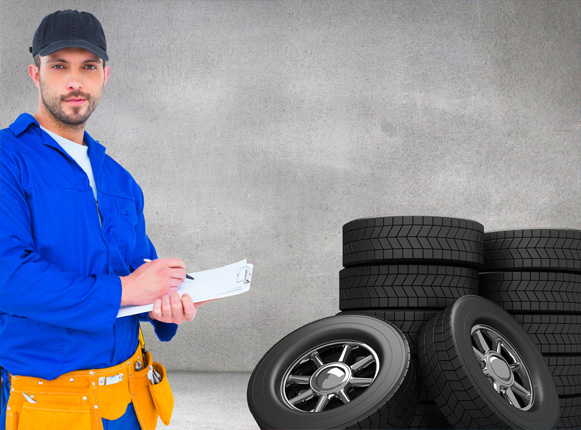 Condell Park Tyres
Top Deals on Tyres Condell Park, Sydney NSW
Tyre deals and services couldn't get better than those at AJAJ Tyres (trading as Zoom Tyres & Wheels Sydney). We provide all sizes and Brands of Tyres that are appropriate for your vehicle.
We are also your service shop for:
Wholesale Tyres, Condell Park
Tyres for Sale
Tyre Fitting
Tyre Repairs & Restorations
Tyre Recycling
Wheel Repairs & Restorations
Front & Rear Wheel Alignment
With excellent prices, excellent services, we are your one-stop Tyre shop in the Condell Park. Call:
Yagoona: (02) 9793 9285
Ingleburn: (02) 8798 7610
Mob:  0414 969 969
Tyre Brands
We offer all Tyre Brands, including budget and premium Brands in the industry like Silverstone, Bridgestone, Kumho, Dunlop, Goodyear, Michelin, Pirelli, Continental, Pace, Nexen, Diamondback, Nankang and Toyo, etc.
Tyres for Sale
Our Tyres for Sale includes a massive stock of Tyres from 13″ to 22″ for every type of vehicle, including Sedans, Utes, Commercial Vans, Sports, Light Trucks, 4x4s, and Summer & Winter Tyres.
Special Offer 1
Buy 1 Tyre and Get the 2nd Tyre for Half Price (*Only On Selected Tyre Brands and Sizes*CONDITIONS APPLY*)
Special Offer 2
175/70r13 – $88
185/75r14 – $100
195/75r14 – $105
185/70r14 – $100
195/70r14 – $100 (*CONDITIONS APPLY)
Tyre Fitting
A properly fitted Tyre is very important as it involves proper aligning and balancing of your vehicle. Our Tyre specialists are experts in providing professional Tyre Fitting services along with wheel rotation, aligning of new Tyres and thorough Tyre check-up.
Tyre Restoration & Repairs, Condell Park
Punctured Tyres are easily fixed and repaired in about 30 minutes at AJAJ Tyres (trading as Zoom Tyres & Wheels Sydney). Our Tyre Repairs include repairing flats and punctures up to a 3/8 of an inch in diameter puncture. If the puncture is in an area that has previously been repaired, the Tyre will have to be replaced.
Wheel Restoration & Repairs
Wear and tear, pulling into the side of the curb one too many times, debris and rocks from the road surface, etc. can all cause damage to your wheels. Bent wheels mean unnecessary wear on the Tyres as well as cosmetic damage. AJAJ Tyres (trading as Zoom Tyres & Wheels Sydney) Repairs & Restores chipped, gouged, cracked and bent wheels. With first-rate facilities and master mechanics that use the best and latest techniques to Repair & Restore your wheels, we will have your wheels back in pre-loss condition.
Tyre Recycling
Tyres typically get dumped due to convenience. Whether convenient or not, vehicle owners need to be aware that Tyre dumping has a terrible impact on the environment. Such action creates landfill waste, pest threat, toxic release and many other hazards to the environment. AJAJ Tyres (trading as Zoom Tyres & Wheels Sydney) offers an eco-friendly Tyre Recycling. Simply bring your old Tyres to us and eliminate the concerns and hassles of what to do with your old Tyres.
Contact Us Today
Our mechanics and service reps are always standing by to assist you with Tyre and Wheel Repairs or Restoration, or to schedule in-shop Tyre service in the Condell Park, call:
Yagoona: (02) 9793 9285
Ingleburn: 0433 286 232
Mob: 0414 969 969