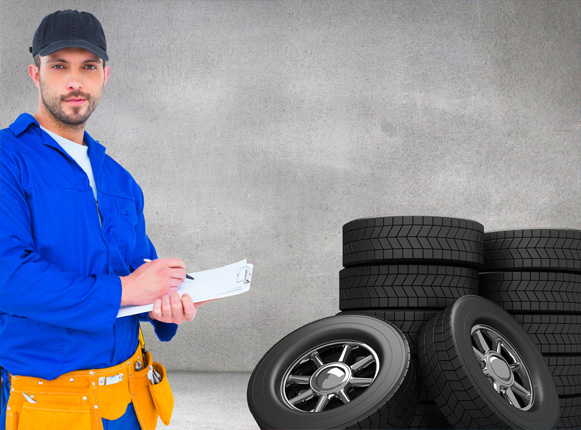 Nexen Tyres
Nexen Tyre has more than 60 years of respected operation within the tyre industry. It started producing car tyres way back in 1956 and were acknowledged as Korea's first ever tyre company. AJAJ Tyres (trading as Zoom Tyres & Wheels Sydney) & Wheels Sydney offers the full range high-quality Nexen Tyres Available for Sale that includes SUV and Ultra High-Performance tyres. We have winter tyres designed to specifically provide strong driving and braking power under difficult conditions. Each of the Nexen product ranges comes in different patterns and sizes along with specifications for load and speed.
CP641
The CP641 offers users directional tread blocks for responsive traction and handling on dry roads. Circumferential and lateral tread grooves facilitate water evacuation. Their rigid block design offers enhanced stability during both cornering and handling. They feature twin type centre-rib to enhance high-speed stability. Tyres within this product range are resistant to aquaplaning owing to their 4 channel grooves alongside V-directional design whose function is dispersing water and improving wet-road performance.
N6000
The N6000 provides improved handling and stability of cornering under all driving conditions. A continuous centre-rib is available that ensures straight-line stability occurs at high speeds along with providing excellent steering response within unexpected handling conditions. Users can expect good resistance to aquaplaning as well, owing to the 4 channel grooves customised for water-dispersion and performance-improvement on wet roads.
Nfera SU1
The Nfera SU1 features 3 main groves alongside 1 semi-groove for enhancing superior handling and maximising wet driving performance. Dry Grip technology is available on this product range for bolstering handling and braking performance. Dry and wet traction performance has been improved through application of optimum surface split sipping. Force-concentration under conditions of high-speed cornering optimises block rigidity to boost steering and cornering stability.
CP661
The CP661 features 4 wide straight groves that provide good anti-aquaplanning and drainage performance when driving on wet roads. As well, this product-range benefits from a straight-centre rib for polished handling. The centre-block delivers improved stability of cornering and handling.
N8000
The N8000 has a continuous centre-head rib for enhanced high-speed stability. This tyre-range also features an asymmetrical tread design that offers superb cornering-stability. They are equally resistant to aquaplaning as a result of their lateral grooves designed in organic style for dispersing water and improving wet-road performance.
Nfera SU4
The Nfera SU4 provides an asymmetric tread patter and wide groove for optimal performance under wet driving conditions. They have a high-stiffness rib that enhances handling performance along with stability when driving at high speeds. Concentrated pressure distribution and increased block stiffness help in delivering maximum grip when negotiating corners at high speeds.
CP661A
Nexen tyres in this product range consist of 4 wide straight grooves that provide anti-aquaplanning and good drainage performance during wet-road driving. The straight centre-rib also offers superb handling, while the centre block avails enhanced stability in both cornering and handling.
N'Blue Eco
The N'Blue Eco features a low-rolling resistance silica compound along with cavity profile for providing lower consumption of fuel and CO2 emissions thus delivering improved fuel-efficiency and cash-savings. Optimized four wide grooves facilitate remarkable levels of water-removal whereas the asymmetric pattern decreases hydroplaning and offers superb grip performance during wet-road driving.
Look forward to driving safely on Nexen tyres on all seasons. All of our Nexen tyres provide superb stability and handling, with our multiple 4×4 and SUV models being original equipment tyres. Call us at AJAJ Tyres (trading as Zoom Tyres & Wheels Sydney) & wheels or get a quote at our website for further assistance for your all your tyre-needs.